Jackie Dunn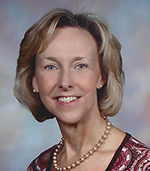 Jacqueline Dunn, a recently retired New Haven Public School teacher, has worked extensively to incorporate the arts into her every day interaction with students. Mrs. Dunn taught in the New Haven Public Schools at Harry A. Conte West Hills Magnet School. Conte, a school of innovation and exploration modeling Expeditionary Learning which integrates science and social studies into all aspects of the curriculum. Mrs. Dunn has partnered with Arts for Learning as part of the Share our Stories Urban Suburban Program that centered around field experiences with students interviewing and videotaping various members of their communities, culminating in a writing, art and video presentation.
Jacqueline Dunn has spent the last three years working with the Social Emotional Learning (SEL) Initiative with New Haven Public Schools, conducting workshops for teachers and administrators on practical hands-on activities to promote self and social awareness, conflict management and communication skills in an effort to increase student engagement and to build community within the classroom and school. Students in Mrs. Dunn's classes practice yoga to begin their day, decrease stress, and promote a growth mindset atmosphere. To support this initiative, Arts for Learning artist Cyd Slotoroff visited Mrs. Dunn's class and used her musical background to enhance communication and to strengthen community building.
Jacqueline has also partnered with Eli Whitney and Pequot Museum and the Energy Conservation Center to ensure that all students have the opportunity to take part in the experiences provided by the greater community. Her goals on the board are to support and encourage teachers to take advantage of the many opportunities that are available in the area of arts education. Mrs. Dunn, a longtime lover of the arts, lives in Hamden with her husband and has two adult children. Her daughter is a principal in Brooklyn, NY and her son is a writer for the New York Times Wirecutter. He lives in Ithaca, where his wife is the Artistic Director for The Kitchen Theatre.