Lorraine Consiglio, MBA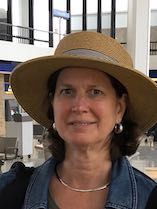 Lorraine is a member of the Cigna Global Security Team, Lorraine shares responsibility for the physical security of the Cigna population and company assets. In addition to engaging in executive protection, facility security surveys and business continuity planning, she designs and delivers security awareness education programs, influences security policy and practices, and investigates reports of criminal behavior in the Cigna workplace and community.
Formerly Chair, Lorraine's strategic planning experience brings a valuable edge to AFLCT's governance.
Prior to working with Cigna, Lorraine was a Special Agent with the U.S. Secret Service, providing physical protection and logistical planning for U.S. Presidents, Vice Presidents and foreign dignitaries. Additionally, she conducted fraud, counterfeit and threat investigations relating to U. S. Treasury violations.
Lorraine has traveled extensively throughout the U.S., Asia and Europe in the course of her career. She has participated in security planning for an Olympic Games sponsor, and is a member of the Association of Agents of the United States Secret Service (AFAUSSS) and American Society of Industrial Security (ASIS International).
Lorraine earned her MBA at the University of New Haven, CT, and her Bachelor's Degree in Criminal Justice at SUNY College of Technology, Utica, NY. She is the mother of three sons.