Anne Pasquale
*PROGRAMS AVAILABLE IN DIGITAL FORMAT*
---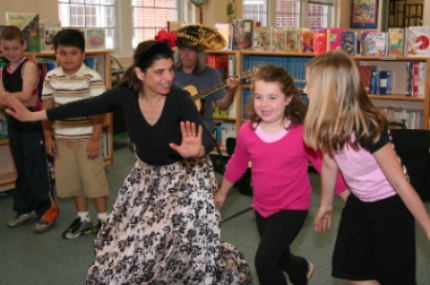 Join Anne Pasquale as she brings to life important American women who impacted history. From immigrant women to women in the wild west, to America's first woman reporter and Annie Sullivan who taught Helen Keller, Anne delves into the history and background of each character in dramatic detail. Anne will also visit classrooms after the performance to talk about the character and how she did her research, inspiring students to hone their research skills.
---
Programs
All Aboard!!! For the Living History Musical Story Train Tour (Grades PK-1) 100 Students
Your youngest readers will join Anne on the O.M.B. (Only Make Believe Express) as they harvest tales true and tall from all over America. There will  be sing-a-longs and many opportunities to join in a story; dance with the Statue of Liberty or plant a tree with Johnny Apple Seed. So get your tickets and prepare for a rollicking good ride!
Length: 40 Minutes Single: $500
Liberty Belles (Grades K-12)
Inspired by her own grandmother's tales, Anne's program is based on the stories of female immigrants from many cultures. She uses these stories, as well as songs, to explore this nation's cultural diversity and common heritage. Length: 45 minutes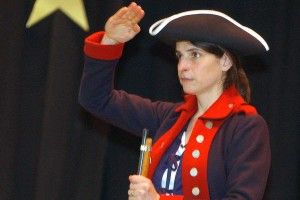 The Revolutionary Deborah Sampson (Grades 3-12)
The extraordinary life of Deborah Sampson, the "Secret Soldier" and only recognized female veteran of the Revolution is dramatized in this high-energy, two-person play. Employing the art of quickchange, join in the reenactment, and a touch of stage combat as it clarifies the developments leading from the arrival of the first colonists to the American Revolution. Length: 45 minutes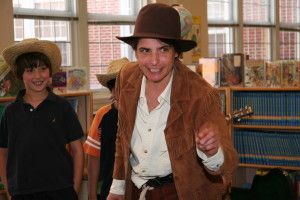 Calamity Jane (Grades: K-12)
Armed with a bagful of props and her trusty sidekick musician, one actress brings the tales of the Old West to life with all the spirit of a buffalo stampede. "Calamity Jane" is a show rich in legend, sing-a-longs, live re-enactments and even a square dance or two. This show makes a perfect accompaniment to the Westward Expansion curriculum. Length: 45 Minutes
Helen and Me-The Story of Annie Sullivan and Helen Keller (Grades 2-12)
Sign language and participatory re-enactments engage students while they learn the story of Annie Sullivan Macy and her work with Helen Keller. Experience the story of a heroic young woman who enters the world of a handicapped child and revolutionizes the field of teaching forever. "Helen and Me" is a fitting complement to Women's History and Tolerance curriculums. Length: 45 Minutes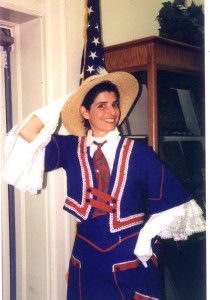 Nellie Bly: America's First Woman Reporter (Grades 3-12)
What's a 19th-century reporter doing in your school? Getting a story, of course! Join Anne as she brings to life the legendary female who "gave voice to the voiceless" and changed the role of women in journalism forever. It's a sure Women's History Month crowd pleaser.
At a time when a woman's place was thought to be the home, Nellie Bly dared to travel the world in search of a story. Actress Anne Pasquale brings the renowned stunt reporter of the 1890's New York World, back from the past. Through story, song, and participatory reenactments, students are engaged by this legendary woman's life. They learn how Bly's provocative reporting style changed journalism forever. "Nellie Bly" is a personal encounter with 19th-century America through the eyes of one of its most compassionate and heroic journalists. Length: 45 Minutes
Classroom Visits:
Anne Pasquale will visit the classroom to share the writing, research and characterization involved in her historical vignettes. Visits are 15 minutes per class.
Back to Back Performances: $790
Three Performances: $1,250
Residency: $2835
3 Workshops: $370
About the Artist
Anne Pasquale is a multifaceted actress with many credits.  She has been performing Living History programs for Arts for Learning Connecticut and in New Jersey and New York for over 10 years.  She writes and performs her original work, combining music and drama to make characters come alive!