As Themselves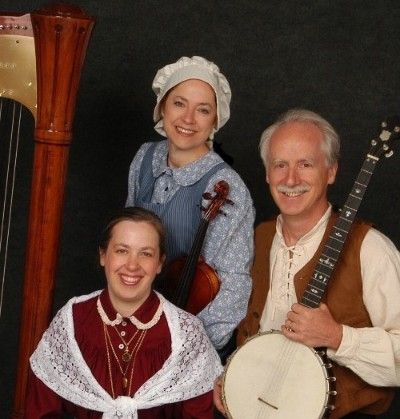 Themselves creates and presents stories about how peoples' lives were changed by important events in United States history from the Revolutionary War to Western Expansion to Irish Immigration. Blending period music, props and costumes with original source material and audience participation, they create a lively and memorable educational experience, rooted firmly in curriculum goals for Connecticut's students.
---
Programs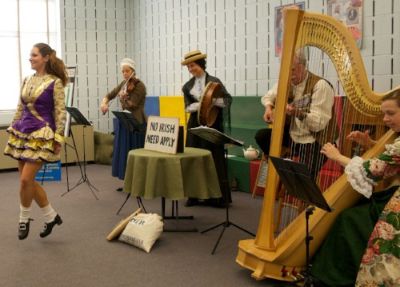 The Road to Revolution: One Family's Struggle in Colonial Connecticut (Grades 3-5, 6-9) 3 Artists  (New Pricing)
In the years between 1762 and 1774 the traditional order of the colony of Connecticut was thrown into near anarchy. Themselves introduces three Connecticut colonists, two sisters and a brother who still value their family ties as adults but find themselves in growing disagreement as England increases pressure on the colonies with the Sugar Act, the Stamp Act and the Townshend Acts. In this family's struggle to understand one another we begin to see why good people across the colony had different answers to the question: Do I support the King or the colonies? Costumes, props, period music and a demonstration of the minuet and a country dance with student volunteers help to illustrate Colonial everyday life. 
Length: 45 minutes
Single Performance: $970
Back to Back Performances: $1,285
The Oregon Trail-A Tale of Westward Expansion (Grades1-5, 6-9)  3 Artists
Drawing from events in historical journals and records, Themselves presents the story of three people and their experiences traveling by wagon train from Independence, Missouri to the lush farmlands of Oregon. We explore the reasons people made this journey, what it was like, the dangers and fun along the way, the role of Native Americans and the change in transportation throughout this fascinating time in America history. Period songs, costumes, props, journal entries and scenes all contribute to a tale of a remarkable journey in which a vast and awesome wilderness is crossed and a new understanding of courage, perseverance and interdependence is gained.
Length: 45 minutes.
Single Performance: $970
Back to Back Performances: $1,285
***Choose Road to Revolution and Oregon Trail on the same day: $1855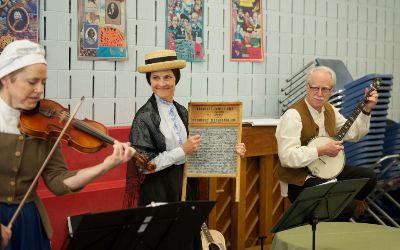 An Immigrant's Story (Grades 1-5, 6-9) 5 Artists
(1850's) Using costumes, props, and the distinctive music and dance of Ireland, Themselves brings to life the tale of a young, 19th century Irish woman who leaves the devastation of the Potato Famine and journeys to America. An Immigrant's Story examines the complex personal, cultural, and political issues involved in the decision to leave one's homeland and adapt to a new environment. This interactive program, adapted for each age group, invites participants to sing along, answer questions, and even try the harp.
Length: 45 minutes
Single Performance: $1,385
Back to Back Performances: $1,995
***Choose Immigrants' Story and Oregon Trail or Road to Revolution on the same day: $2,040
About the Artists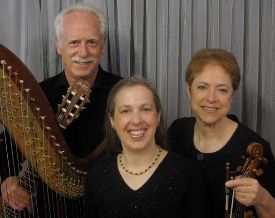 Themselves is composed of Ed Wright, guitar and vocals, Wendy Kerner, harp and Kate O'Brien, fiddle and vocals. For their show about Irish immigration they are joined by dramatist Monica Peterson and Irish step dancer Erin Collins. Their goal as performing artists and educators is to introduce audiences to historical times and events through entertaining stories that immerse the audience in the time period and bring history to life through drama, music and dance. In their shows Themselves explores issues such as liberty, rebellion, discrimination, nation building and perseverance as they occurred in the past and how they can be connected to the present. Themselves has performed in hundreds of public and private schools throughout Connecticut, New York and Massachusetts, for the John F. Kennedy Presidential Museum, Stepping Stones Children's Museum and in many other locations.