Bee True to You with Ashley Tobias
*PROGRAMS AVAILABLE IN DIGITAL FORMAT*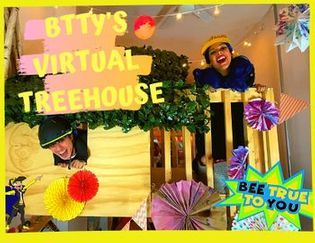 Bee True To You: An Award Winning Pop/Rock, Multi-media Anti-Bullying and Social/Emotional Program for kids!
---
The Show
TOBI and BTTY the Bee, LIVE!
Created, Performed & Narrated by Award-Winning International Singer, TOBI, Bee True To You is a live Pop/Rock Interactive Musical full of funny moments and catchy, empowering original songs sure to have ALL ages singing and dancing.
This Broadway-esque program is a story about two characters who teach us the values of friendship, kindness and discovering identities through narrative and song.
Our live show and Virtual Show have the same underlying concepts, highlighting Social Emotional Skills- such as, Respect, inclusion, friendship, self-confidence, anti-bullying and more.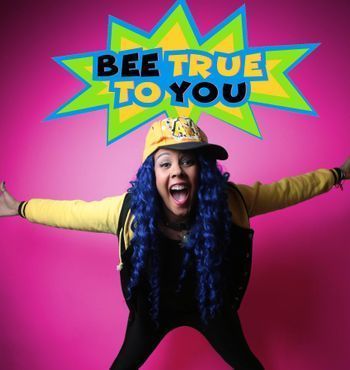 Artist Bio
T O B I, born on an Army base in Arizona and raised in New Jersey, found her home in Astoria, Queens. She earned her BFA from Montclair State University and made her off-Broadway debut in Freckleface The Musical, based on the New York Times bestselling book by Julianne Moore. She toured internationally in the cast of Green Day's Broadway American Idiot, currently tours with the International Headlining Rock Band Gogol Bordello, and has shared festival stages with Green Day, The Hives, Danzig, Die Antwoord, Flogging Molly, Linkin Park and provided live backup vocals for Rachel Platten, Andy Grammer and Kelly Rowland. When TOBI isn't traveling the world, she enjoys partnering with community building organizations such as Concerts in Motion, bringing music to nursing homes, soup kitchens, and hospitals. In 2013, T O B I founded and single-handedly created Bee True to You: a musical, interactive anti-bullying and social/emotional program that empowers kids and teens to "Take the Sting - Out of Bullying" through education and original pop/rock songs. Bee True to You has received accolades from parents and teachers alike and is now signed with TheaterworksUSA, one of the top agencies for Children's Entertainment. For her advocacy work, T O B I was the honored recipient of Meaningful World's and United Nation's International Youth Peace Award in 2016. In fall 2019 TOBI released the program's debut album, followed by her own more teen/adult Debut EP, "Puzzle Piece" July 2020.