Carol Glynn
*PROGRAMS AVAILABLE IN DIGITAL FORMAT*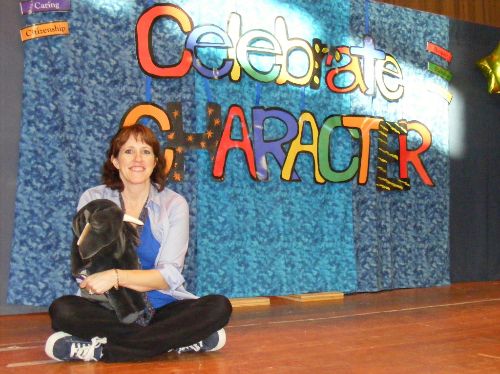 Carol Glynn puts learning on its feet in shows and workshops, engaging and focusing students, building teams and making lessons stick.
---
Programs
Dynamic Teaching Activities for Social Distancing (In Person or Virtual)
Don't let socially distant or virtual learning limits prevent you from engaging your K-8 students and building communities from the start. Carol Glynn specializes in structured dynamic teaching strategies and activities across the curriculum. Jumping beyond the limits, she offers arts-integrated, kinesthetic, engaging greetings, games, activities, lessons, and structures that support self-expression, focus, team building, and memorable strategies that make lessons stick! All ideas stand on their own, or support inserting your curricular goal of the day. Don't let a pandemic take the excitement out of learning. Join Carol to learn and remember strategies that make learning fun!
Connecticut Legends and Lore
Explore Connecticut history firsthand, by becoming the Charter Oak, visiting the Leatherman, sinking a house in Gardner Lake, feeding oysters to George Washington's horse, and getting married at Bride's Brook. An annual favorite for many schools who have requested this performance up to 18 consecutive years! Enjoy regional legends including "The Charter Oak", (Hartford), "George Washington and his Horse" (Bridgeport), "The Leather Man" (Northwest, CT) "The House in Gardner Lake" (Salem), and "Bride's Brook" (Niantic). It is a visual extravaganza of story and song. Comparing and contrasting modern inventions with historical ingenuity, students step into history and celebrate Connecticut.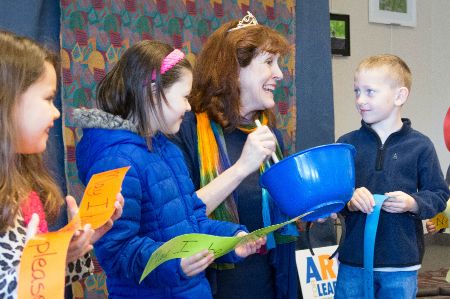 Celebrate the Constitution
Celebrate the Constitution by exploring the "law of the land". Understand its origins, why it was created, and what it means to us today. Carol breaks down complexities for all ages. Students sing a journey song documenting our separation from England, the Declaration of Independence, the American Revolution, and the Constitution to our new country. Carol illuminates the Preamble, singing both actual and modified words clarifying our forefather's dreams. Using a tripod and trees, she investigates the balance of power while singing the Three Branches of Government. Jammed with audience participation, props, and costumes this show brings history to life.
Bullies, Courage and Tips for Your Toolbox
Bullies Courage and Tips for Your Toolbox, *Grades K-5*, focuses on bullying from the student's perspective. Using stories, humor, and captivating characters, Carol Glynn engages students' interest through animated storytelling, informational activities and audience participation providing them with tips and strategies to manage conflicts with people who choose bullying behavior. Bullies In Life and Online, Tips for Your Toolbox, *Grades 5-8*, uses engaging informational activities, humor, and audience participation to help provide students with perspective, encouragement and concrete strategies to prevent and manage the behavior of those who choose to bully them in daily life and online.
Election Extravaganza
Understanding Elections for the Elementary Set! Carol Glynn will combine her Celebrate the Constitution assembly with entertaining pieces about the history of elections, how they work, and civic duty to participate, for young students. These weighty topics are presented with dynamic performances, songs, and audience participation, in a 'learning while you are having so much fun, you don't even realize it' style. Students will also learn how the Constitution relates to elections, sing the understandable preamble, and learn what our forefathers wanted for us today. There will be no reference to specific candidates.
About the Artist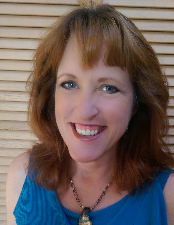 Carol Glynn is a writer, performer, and Master Teaching Artist. She works with students K-12 in dozens of classrooms each year and is a sought-after speaker and seminar leader for K-12 schools, colleges, and businesses. The Connecticut Department on Economic and Community Development's Office of the Arts recognizes her as an Integrating and a HOTS Schools artist. She has been awarded the Distinguished Residency Artist Award by the Connecticut Alliance for Arts Education. She is a vetted and trained artist for Arts for Learning, Hartford Performs, and the Anti-Defamation League. Her extensive work with the Penny Ante Theater, Creative Arts Parenting Programs, STAR (Support Those at-Risk Teens), Prevention Players and other social organizations has led her to performing and teaching in places as diverse as New York City's Lincoln Center for Performing Arts and the Connecticut State Prison System. Touring with Author/Speaker Barry Lane in Literacy Cabarets, to encourage teachers, brought her to the Mohegan Sun, in CT and the MGM Grand in Las Vegas, NV. Author of Learning On Their Feet, A Sourcebook for Kinesthetic Learning Across the Curriculum, K-8, published in the US and Australia the featured presenter in the kinesthetic DVD series, Carol Out of the Box, and WHY MAKE THEM SIT STILL, WHEN THEY CAN LEARN ON THEIR FEET?" | Carol Glynn | TEDx CCSU. Carol presents keynote speeches and seminars internationally. She lives with her family in Niantic, CT.