Digital Arts Workshops with Craig Norton
*PROGRAMS AVAILABLE IN DIGITAL FORMAT*
---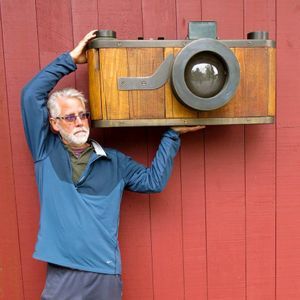 High-tech team-oriented music and media residencies and workshops led by an award-winning artist. Students learn by experience with hands-on projects.
---
Programs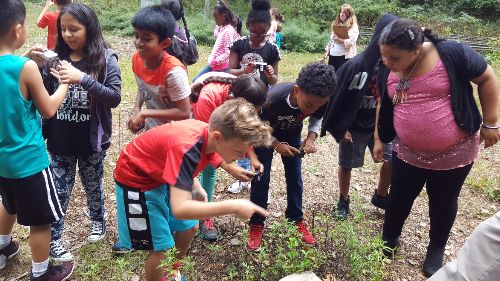 Through The Lens: Photography Workshops and Residencies (Grades 1-8)
"Through The Lens" workshops and residencies provide students with a creative outlet that inspires them to connect with the subjects they are studying from a new perspective. We give students a chance to be creative with high tech digital tools as well as heightening connection to their community and environment. Students learn by experiencing hands-on projects and reflections on their work as a group. Because of the universal applications for photography there are many potential science and literacy connections for schools to choose from.
I Spy Photography and Design (Grades 1-8)
Students get a behind the scenes peek at the studios where Walter Wick's beloved I Spy books are created, then design their own collage scene and photograph it. They work together in small groups using a huge collection of items found in nature and at the bottom of toy chests. Students learn about cameras and how to take interesting pictures. This is a great introduction to photography for schools and public libraries.
Art and Science of Water Residency (Grades 1-8)
Students get hands-on learning and creative experiences with cameras while exploring various scientific aspects of water to better understand the water cycle and conservation. All projects are based on researching, observing, photographing and creating artistic projects that involve the water cycle. When possible, we visit nearby natural habitats such as a marsh, lake or river to capture the environments from both scientific and artistic perspectives.
This residency can include professional development for the teachers and culminates with an exhibit of students' projects.
Math in The Drum Circle (Grades PK-5)
We take you on a mathematical, musical journey, playing traditional songs from around the globe, creating our own rhythms, taking turns leading and connecting music to counting, patterns and age/grade appropriate math concepts. Students also experience many positive life skills including respect, leadership, teamwork, cooperation, listening and communication skills as well as musical and cultural awareness.
About the Artist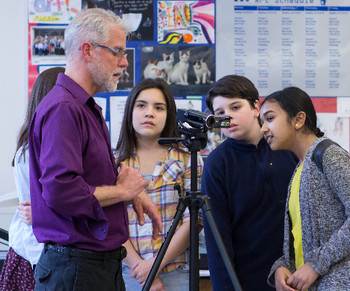 Craig Norton offers a diverse selection of music and media learning experiences that are fun and engaging. His photography programs provide students with a creative outlet that allows them to connect to school subjects with engaging, high tech projects. He has worked with all ages and abilities and is trained by The Kennedy Center/VSA for arts integration for students with disabilities. Craig won Teaching Artist of The Year in 2012 and 2017 for his innovation and dedication to arts education. Norton published "Rock The Shot!" which is an instructional/inspirational book on photography and is the Director/Producer of the award winning feature length documentary, Rhythms of Life. In addition to the photo classes, Craig is also a professional percussionist and drum circle facilitator and shares the power of rhythm in schools throughout New England. Craig's drum circles give students the chance to connect, be musical and practice leadership, teamwork, respect, listening and many other positive life skills.