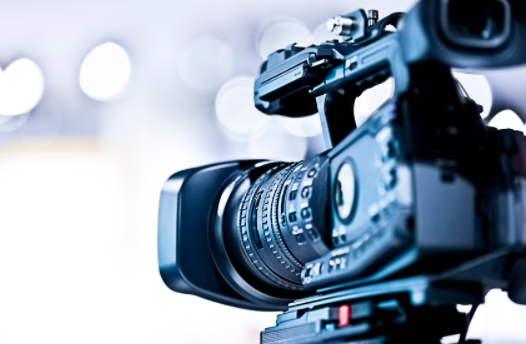 Establishment Productions
Learn how to produce amazing audio and video content with Mike DeMatteo and John Dempsey-two veteran industry professionals! Choose from a variety of programs that teach real world hands on skills to students with the goal of producing content creators.
About the Artist
Mike DeMatteo records pictures and sounds, sometimes behind the camera and sometimes in front of it.  He makes these pictures and sounds into pieces of engaging audio/video content.  Over the past 15 years Mike cut his technical skills working on top reality shows including The Apprentice, Super Nanny and Survivor.  After 15 years on the tech side, Mike decided to transform himself from just a tech guy to an established content producer.  Both sides of the brain in harmony!  Mike is a 2001 grad of UCONN School of Journalism.
In memory of his late brother, Mike runs the Jonathon Patrick DeMatteo scholarship fund and awards scholarships to high school students in Hamden.  The DeMatteo Family Foundation has donated over $10,000 in scholarships.
John Dempsey studied Mass media at UCONN and then began freelancing in the tri-state area on a number of short films and commercials.  He has worked on major productions for Showtime, TBS and NBC. Mike works for News 12 in Connecticut and has won numerous awards including 3 Emmy Awards from the NY Chapter of National of Television Arts and Science as well as a National Edward R. Murrow Award for excellence in Journalism.  John is  a passionate storyteller and covers the news throughout Fairfield county.  He hopes to inspire a new generation to find their voice through the medium of film and television.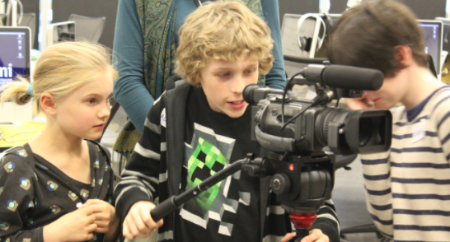 All programs appropriate for Grades 4 and up
Lights, Camera Action-Movie Magic-5 day residency
Each class will create their own short film, beginning with the creative idea conception and ending with the final edit.
In a Film Festival format the class will screen the project in front of an audience in a theatre environment along with a question and answer session for the class. Students will learn the skill of working with a team, time management and budgeting along with creative and technical skills such as writing, editing and camera operation and lighting to create this move.
"The closest experience to Hollywood without going to LA"
UTUBE Superstar-Day of workshops
Harness your students' creativity and develop your own UTUBE style and channel.  Learn the basics of -UTUBE production camera, lighting, sound, editing and streaming. Your students will produce awesome videos that their peers, family and school will watch, share, like and tweet!
Live in 3,2,1 Three to Five Day Residency
Feel the excitement of hearing Live in 3,2,1 from the other students in the Production Now class.  Students will learn the fundamentals of Live Multi Camera TV production while recording their fellow students' sports events, plays, musicals or band concerts.  Students work as a team  on a deadline to product a lot of moving parts.  When an event happens once, students learn the essential skills to produce in a pressure situation.
Reporting from the Field/Reporting Live/On the Beat-Choose Your Topic!
Students will learn how to tell compelling stories from the real world.  Whether you are on the scene of an event or profiling a local leader, the students can capture community in an exciting way, through the lens of a camera where they will hit the ground running in this field production class.
Students will create content to market a story or profile of a local community leader or communicate a message for local businesses.  In this class producing, interviewing, scheduling and interactions with clients will teach students valuable skills as they move through life.
Call the office for pricing on these programs and to tailor the experience for your students.