History Mystery with Jason Edwards
*PROGRAMS AVAILABLE IN DIGITAL FORMAT*
---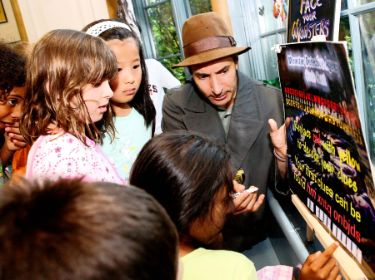 Kids Hunt for a Priceless Historical Artifact just like Indiana Jones or Carmen Sandiego right in your Library Media Center, learning research skills along the way!
---
Program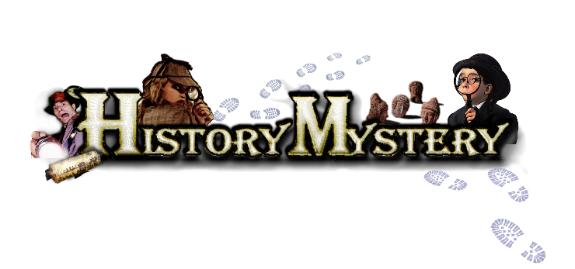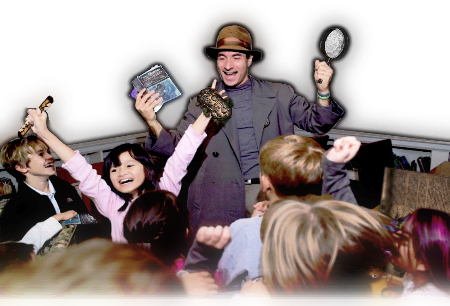 Young adventurers follow mysterious trails, Identify Historical Landmarks, discover concealed clues, solve baffling riddles, and overcome challenging obstacles, building knowledge, Observation, Research, Deduction, and Cooperative Learning Skills as they search for the hidden treasure!
All participants have their own clues and proceed at their own pace so EVERYONE SUCCEEDS! Everyone finds clues, helps locate the treasure, and is rewarded with their very own Detective Badge!
Kids love it because it's loads of FUN and everyone wins!  Parents, Teachers, and Librarians love it because kids are enthused, active, and develop vital skills!
It's CAPTIVATING  -
The program engages all participants: everyone is involved and is constantly busy because everyone always has a task to perform.  In this program, the KIDS are the stars of the show!
It's HASSLE FREE  -
There is no required set-up on your part: all materials, preparation, and clean up are provided by Mom's Choice Award winning program performer, Jason Edwards – the History Detective!
It's FLEXIBLE  -
There are over 100 program variations that accommodate different age groups, time frames, and levels of ability, as well as incorporating a multitude of different themes and/or curriculum content.
It's SLYLY EDUCATIONAL  -
Kids learn without knowing they're learning! They build and utilize research skills including use of the library catalog and Dewey Decimal System, learn and apply knowledge of history, employ deductive reasoning for puzzle solving, and practice cooperative learning skills including working together to map out the way to the treasure.
It's GOT A PROVEN TRACK RECORD  -
This program has been performed to overwhelming acclaim at over 100 schools, libraries, and book festivals nationwide, and has proven to be fun, captivating, and rewarding for all involved.
One Workshop:                   $564
Back to Back workshops:    $993
4 Workshops:                      $1,135
About the Artist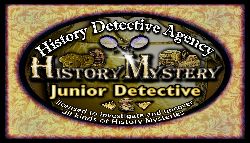 Jason Edwards is an award-winning author, educator, artist, and producer of educational enrichment programs with over 30 years of experience developing innovative ways to entertain, instruct, and inspire children.  Jason has shared his talent, enthusiasm, and whimsical antics at venues from coast to coast where his History Mystery Library Adventure and Destination: INSPIRATION InterACTIVE StoryCrafting Workshops have earned accolades at over 100 schools, libraries, and reading festivals.  Jason's gift for teaching and inspiring children and adults alike has been featured in all forms of media including Knowledge Quest Magazine, the NY Daily News, WCBS TV, Talk of Connecticut Radio, and Sirius Satellite Book Channel. His work has received the Mom's Choice Award for Family Friendly Media, the LitPick Top Choice Award, the Readers' Favorite 5 Star Award, an endorsement from the Anxiety Disorders Association of America, been showcased on the Children's Book Council recommended reading list, and has been featured in all forms of media, as well as galleries and libraries across the nation.