Honeybees, Nutrition & Crafts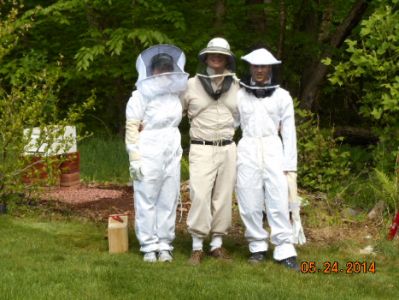 Veteran Arts for Learning Teaching Artist Sharyn Farrel introduces audiences to the science behind beeswax crafts, healthy nutritional choices, and crafting workshops such as the basics of knitting! These programs are engaging fun for the whole family!
---
Programs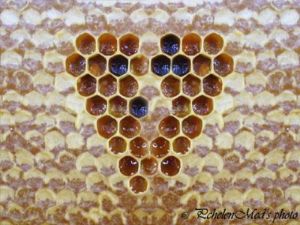 The Life of the Honeybee and 100% Beeswax Candle-Rolling!
Students receive a basic overview of the honeybee's life-cycle and how beeswax production fits into that cycle. Large, colorful pictures on laminated sheets are passed around to help illuminate the basic elements of the beehive – especially as they relate to beeswax production.
Beeswax candles are then made by each student.  Beeswax candles burn slowly, smell fantastic and are actually known to clean the air by removing dust particles – never leaving an unhealthy residue. Students receive pre-cut beeswax sheets with the highest quality wick which they then roll into two beautiful candles – they can keep their candles or place in gift bag provided and give as a gift!   Student Maximum: 25    Class Length: 1 hour
Fee: $355   
Materials Fee: $4 per student
Sharyn Farrell is a Beekeeper's Assistant and co-owner of The Bee Happy Co. with her husband, Ned Farrell.  She has over 15 years teaching art classes to students of all ages. Sharyn and Ned's company specializes in creating and teaching how to make the highest quality, all-natural skin and air-mist products made with raw materials that enhance one's overall well-being inside and out. They also specialize in providing amazing art classes that contribute to happiness everywhere.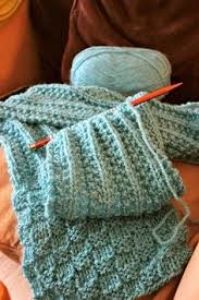 Knit A Scarf
This is a wonderful introduction to the world of knitting in community. No experience needed for this beginner class. Choose from 2 scarf patterns. Learn the art of casting on/off, basic stitches of knit and purl, and how to put them together – the pattern will appear as it becomes your very own scarf! Learn in supportive, relaxing atmosphere.This class series will show you how to complete a beautiful scarf in class or on your own. 
Student Maximum: 15
Class Length: 1 Hour for 5 sessions. 
Fee: $200 per session
All Students please bring to first class: 1 Pair Knitting Needles Size 10US, 6mm or close to that size and 2 Skeins of Basic Polyester or Cotton Yarn.
Easy Breezy Meditation
Life is meant to feel good! 
Come see how everyday meditation can be a simple yet powerful tool for allowing life to feel good. Fifteen minutes a day can give you more access and effective use of your own inner knowing. There are not many rules, no underlying agenda and no pressure in this class. Just an invitation to begin a practice that can bring you great benefit.
After a brief lecture on the delightful benefits of meditation you will all be given tips on how to start and we will all give it a whirl together! By the time you leave class you will know how to continue to practice on your own, if you'd like.
No maximum number of students– must have enough room for everyone too sit COMFORTABLY in chairs. Please inquire with instructor about how to arrange chairs. Thank you. 
Class Length: 40 minutes
Fee: *$250* This class is a FREE add-on if you book any other class presented by Sharyn Farrell, within ½ hour prior to or following Easy Breezy Meditation. The intention is to allow more people to experience the benefits of this practice.
About the Artist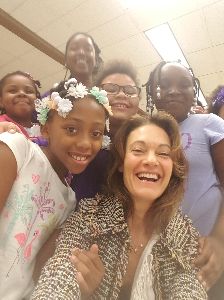 Sharyn Farrell is co-owner of The Bee Happy Co. with her husband, Ned Farrell. The Bee Happy Co specializes in bringing unique art classes to the community such as beeswax candle-making, calligraphy, group-knitting, meditation, nutritious smoothie-making and more – many of which use raw materials from the beehive.  Beekeeping principles are introduced bringing a better understanding of the goodness and power of the honeybee and how we fit into supporting their life.  All classes are structured to be fun and enhance well-being.