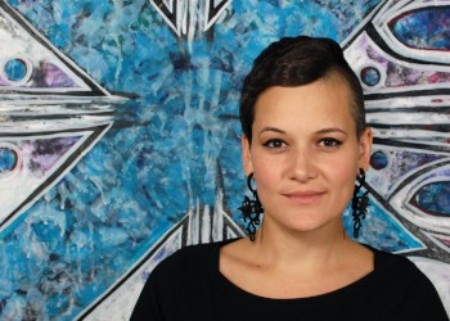 Jennifer Rae Cherrington
About the Artist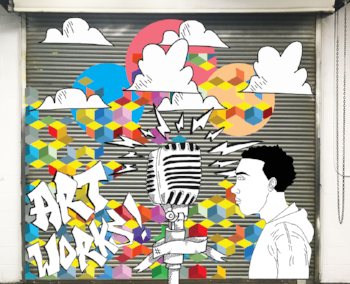 Jennifer is a professional graphic designer that enjoys collaborating with other artists and problem solving outside of the computer in various mediums. She is currently leading community Paint Event nights and is working on community and story based short films with Grand Scheme Studios.
Jennifer has a strong love for mixed media, teaching, and creative problem solving. Over the years she has enjoyed letting that love spillover into community involvement. This has taken the form of benefit collaborative concerts, live painting performances, collaborative mural work, creative workshops, community paint nights, and both urban and suburban summer camps ranging from digital photography, short filmmaking, stop animation, set design, and mural concepting & building.
Papermaking is one of her favorite pastimes and she loves sharing the joys of creating paper from scratch and then evolving it into sculptures or bound books. A few years ago she collaborated and went on tour with a choir and orchestra to produce a benefit Visual Oratorio. For the tour she created two two 8'x4' panels that were comprised solely of abaca fibers that she hand pulled (handmade paper) and framed in her home studio. These panels then served as screens for film projection during the performances. When they were lit from behind, each had a hidden image that was then revealed by the light.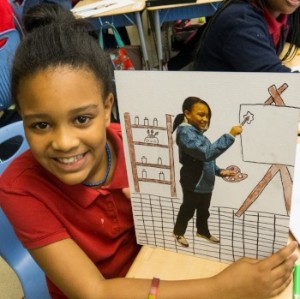 Program Offerings Include:
Community Painting Workshops
After school programs i.e. collaborative mural work
Papermaking and bookbinding tutorials and workshops
Short filmmaking (storyboarding, writing, production, set design/prop styling, and editing/post production).
High school musical/Play and summer camp set designs
Design programs (Photoshop & InDesign) for photo editing, print design (magazine spreads, music posters, business cards)
Fees:
Community Evening fee: $450 plus materials
2 workshop fee: $450 plus materials
4 workshop fee:  $700 plus materials