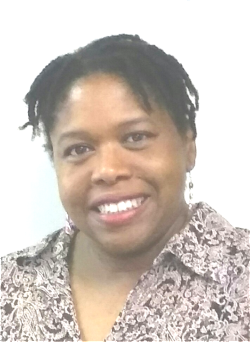 Karima Robinson
Karima Robinson, PHD., has a wealth of experience working with youth in the areas of theatre, playwriting and drama. Her workshop residencies include Poetry to Performance, Who is your Superhero and Playwriting. Join Karima as she takes her students on a road to self discovery through theater.
About the Artist
Karima A. Robinson, Ph.D. is a theatre artist, playwright, director, and educator. She has over ten years of experience directing student-devised plays and teaching Theatre History, Africana Studies, Performance Studies, and Playwriting at SUNY Purchase, Vassar College, and Northwestern University. She has led theater workshops in New York and Connecticut for a range of youth and adult participants. She earned her Interdisciplinary Ph.D. in Theatre and Drama with a concentration in Africana performance traditions from Northwestern University.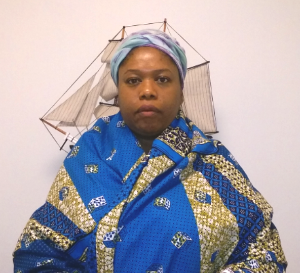 Theater, Playwriting, Creative Writing Workshops
Performing Black History
Performing Black History is a series of black history theatre workshops for youth. These workshops give youth a better understanding of the contributions African Americans have made to American history. They also foster critical thinking, public speaking, role-playing, improvisation, acting, and research skills. While the content of the workshops is black history, theatre games and exercises keep the youth engaged in active learning. Youth develop cultural literacy and gain essential transferable skills. Workshops will cover a variety of topics and historical figures.
Who's Your Superhero? Theatre Games and Positive Self-Image
Who's your favorite super hero? This workshop uses theatre games and role-playing exercises to allow participants to tap into their inner-super hero. Writing exercises, small group discussion, and improvisation break down negative internalized narratives that have become obstacles to a positive self-image.Tapping into imagination and fantasy, participants bring forth their unique positive qualities and talents.
Playwriting for Youth
This workshop guides the first time playwright through the process of writing a dramatic scene (or a one-act play). Students learn the key elements of drama and apply them to unique improvisation and writing exercises.
Poetry to Performance
Students use poetry by known authors to create dramatic scenes. Youth collaborate in small groups to adapt poems into short performance pieces.
Single Workshop: $215
2 Workshops: $285
4 Workshops: $570
5 Day Residency:  $2,000