LattaWork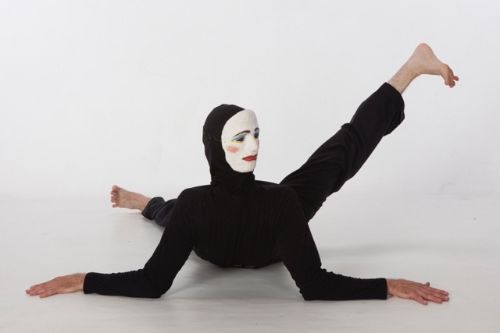 Mask Man is a solo show that utilizes physical comedy, quick-change artistry, and masked transformations in a series of vignettes that range from comic to tender to bizarre. Half-masked characters speak; full masked characters remain silent while speaking volumes with convincing body language and a dancer's grace. Masks are worn on other parts of the body, creating illusions that The New York Times says, "tickle some sort of primal funny bone." The actor performs the essence of each character, and then transforms time and again, often affecting audiences viscerally in ways that go straight to the heart and sneak up on the brain.
Mask Man comments on masks used in cultures worldwide, while addressing themes of personal and societal transformation. Masks are used as metaphor; the performance expands the concept of masking to include the 'masks' we wear daily: body language, jewelry, piercing, tattoos, hairstyles, hats, and fashion statement as identity statement. 
---
Programs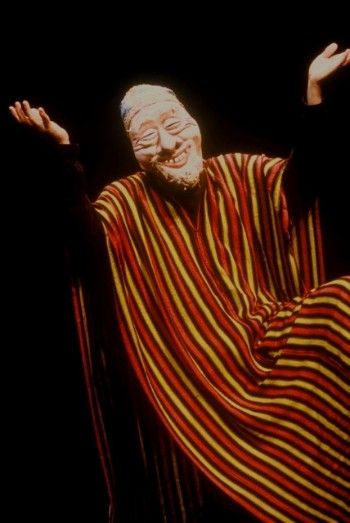 Mask Man (Grades K-12)
"Stunning...indefinable... somewhere between the sculptural fantasies of Mummenschanz and the precision mime of Marcel Marceau" -The Montreal Gazette
Single Performance: $930
Pair of Performances: $1395
After Performance Workshop: $215
MOTION 360   (Grades K-12)
This is a fast paced physical tour-de-force in dance theater. Using objects that range from the specialized to the ordinary, Tim Latta demonstrates how we can literally stumble over everyday objects to unlock our creativity. 
His creation 'in the moment' of movement phrases that can be applied to different forms (depending on the object used) will stir creativity in his audiences. 
Single Performance: $930
Pair of Performances: $1395
After Performance Workshop: $215
About the Artist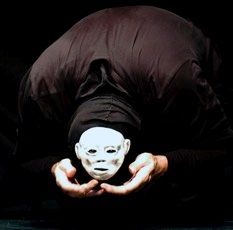 Tim Latta is a lifelong performer, choreographer, director, designer and educator. Since 1982 he has traveled the globe with companies such as Pilobolus, Momix, and Faustwork Mask Theatre. He was co-founder of the rhythm duo Testi di Bosca with tap dancer Joe Orrach and did a stint with The Royal Lichtenstein Circus. He has been a guest artist with Theatre de la Jeune Lune, Iso, The Deutsche Opera and Shawn McConneloug and her Orchestra among others. He was a featured performer in "Nachtmond", with clown David Shiner, at the Wintergarden Variete' in Berlin; choreographed the award winning "ALICE" for the Lindsay Kemp Company in Barcelona, Spain; and played "Bob" in Kevin Kling's "Lloyd's Prayer" at ACT in Seattle. Mr. Latta has brought his mask and movement skills to more than more than 3,000 schools and theaters in all 50 states and on 4 continents!  He currently teaches Creativity at University of Hartford and is the founding artistic director of Lattawork.