Leslie Elias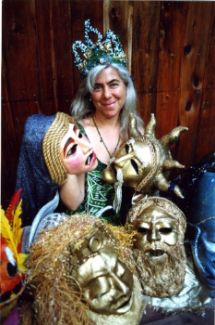 Veteran Teaching Artist Leslie Elias of Grumbling Gryphons is available for storytelling experiences for your school or classroom. Leslie uses her expertise in storytelling and theater to provide audiences with a perfect balance of storytelling and theater play and practice for teachers and students alike!
---
Programs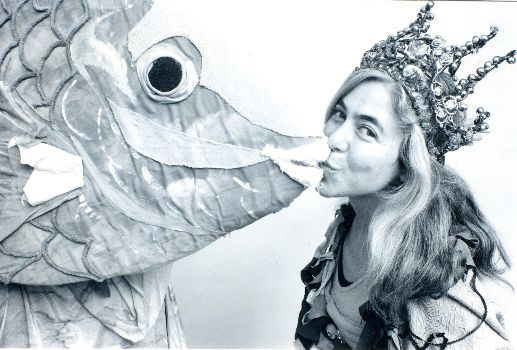 Grandmother Turtle: An Iroquois Tale (Grades 2-9)
In this 2 ½-hour workshop, storyteller Leslie Elias tells the Iroquois creation myth, a story of sky people and water animals and how the earth came to rest on Grandmother Turtle's back. Your students then have the opportunity to act out the story using the costumes and masks of the Grumbling Gryphons and perform the play for their classmates.
Full Day of Workshops (4):  $575
Hold Fast to Dreams: A  Musical and Dramatic Celebration of Poetry!
Leslie Elias, director of Grumbling Gryphons Theater  will work with individual classes in her hands on poetry and drama workshops. She will brainstorm with  students to generate  ideas, write their own individual and group poems and incorporate these into a short performance piece to share with classmates and their school community. Well-known poetry that spans the ages  may include Shakespeare, Langston Hughes, Maya Angelou, E.E. Cummings, Shel Silverstein, Emily Dickinson, Robert Frost, William Carlos Williams, Ogden Nash, Lewis Carroll  and more! Musical instruments, props and costumes will add color, texture, magic and mystery!
One hour workshops to 3-5 visits & Residencies Available        Minimum time required: One hour workshop
Rhythm and Rhyme: It's Poetry Time!  A Celebration of Poetry for the Young! (For nursery schools and Pre-K):
Director, Actress and Teaching Artist -Leslie Elias will engage children in a delightful mix of poetry, music, movement and puppetry. Together, children will act out poems and nursery rhymes  (Little Miss Muffet, Humpty Dumpty, The Owl and The Pussycat and more!) Leslie will bring to the workshop  masks, musical instruments  and costumes to add to the vibrant experience of words and imagery!
About the Artist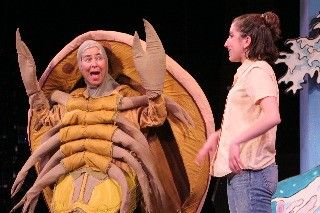 Leslie Elias, solo artist and director of Grumbling Gryphons Traveling Children's Theater is a playwright, actress, storyteller and theater director who has been teaching drama in schools, theaters and public venues for over 36 years.  In the winter of 2011 she was recognized as both Teaching and Solo Performing Artist through the state's Connecticut Office of the Arts. Ms. Elias has been an Artist-in-Residence in many schools throughout the United States.  As a playwright, Ms. Elias has authored numerous plays based on history, myth and folk legends from around the world as well as timely environmental themes. Leslie Elias brings stories to children throughout the world  combining music, movement, masks and myths.
Click here for Program Guide