Linda Peck M.Ed.
*DIGITAL LEARNING PROGRAMS*
Whole Mindbody Learning Using Mime and Mindfulness Practice
Learning through intuition and sensing knowledge, students deepen, strengthen and expand their learning abilities by accessing areas of thought that are in the unconscious realm. With creativity and expanding on their ideas using Mime, Tai chi and Laban (spatial exercises)  children will learn about communication, spatial relationships and gain a renewed sense of adapting and adjusting through this change. In this stressful time ,it is imperative to help children learn to access their own abilities to center themselves and settle their anxieties using mindful exercises. Send Linda into your virtual classroom from AFLCT and let her bring balance to your child's heart and mind.
Using Virtual Tai Chi and Mindful Communication Exercises
Using movement, Mime, Tai Chi and Laban exercises to tap into a large number of viewpoints for teaching Educators gain insight into the moment to moment reality of their professional lives through a heightened understanding of human psychology and development. Using creative movement techniques, learning on our feet, teachers will be engaged in mindful inquiry into developing new skills to tap into teaching virtually with a strong emphasis on application, and reflection within specific areas of learning including Humanities, Social Studies, Communication, Physical Education and Education.
For additional details, please email us here!
---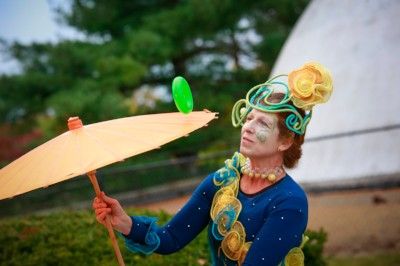 Using mime, theatre, circus illusion, martial arts and sign language techniques, Linda will help your students explore concepts from various academic fields, including art, literature, history, communication and science. Themes can be tailored to each grade level or curriculum, and can include such things as literacy and communication, great works of art, or the inventions of Leonardo da Vinci. By looking at these concepts through the lens of movement—integrating mind and body—the physical aspects of the workshop will also increase students' coordination as we explore isolation movements, balance, power, and symmetry.
---
Programs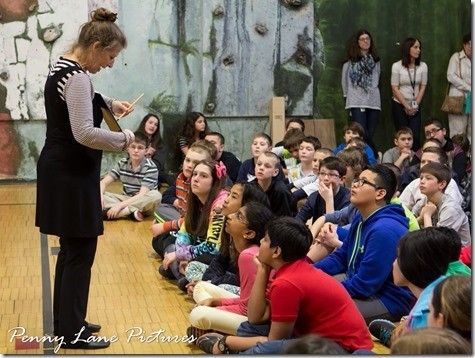 Van Gogh's Starry Night and Dr. Seuss's Thing No 3
Characters, performances, living statues and more!  Call for more information.
Mindfulness, Mime and Masque Social Emotional Cognitive Competencies
Students explore how various artists, ie. Alexander Calder, Paul Klee, Da Vinci, use math, and kinetic energy. Students investigate physical connections, mime design, masque and mindful techniques. A focus on developing the whole child is a principle objective in this unique program.
Asian Studies, Literacy, Mindfulness
History, culture, and writings of China connected with their mindfulness practices.
The Mindfulness Movement TM
Professional Development program that teaches how to use mindfulness in the classroom. Teachers learn to maximize brain function through movement and innovative mindfulness practices, eg. Tai Chi (NIH accredited) relevant learning opportunities that incorporate 21st century thinking skills through physical activities. Also Mindfulness Based Stress Reduction (MBSR) and DBL practices.
Speaking & Presenting (Students, Teachers & Corporate)
Linda has presented for many Health Programs and Arts Integration Programs and can help your teachers or business associates learn about mindfulness, motivation, room management, and creativity. Linda incorporates physical techniques with concepts that will aid in motivating participants to prevent burnout and bring a fresh perspective on dealing with diverse personalities.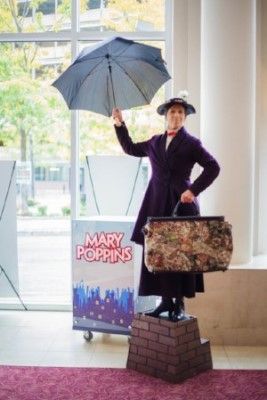 Mary Poppins!
Join Linda Peck as Mary Poppins as she brings you into her topsy-turvy world all the while making sense of human foibles and teaching us what's important. With magic, whimsy, and surprise, Mary will turn your room into an English village and create a series of events which mimic the movie in unusual ways, complete with producing a hat rack from her carpet bag. There truly is something about Mary so join her as she engages audiences at libraries, museums and community events. Cheers!
" Adults and children alike were delighted to meet Mary Poppins with her good sense and of course her dash of magic. Numerous patrons mentioned her as a favorite in our listing of events."  Nicole Giroux, Derry Public Library, New Hampshire
About the Artist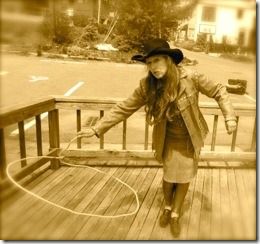 Linda Peck M.Ed., is a Master Teaching artist, Presenter, Performer, and Theme Facilitator employing innovative practices to unpack Connecticut Common Core Standards. Whether in a residency with K-12 students, or presenting Professional Developments for teachers, Linda's programs are inquiry based, process not outcome oriented, using Movement, Mime, Art, Masque, Math and Mindful techniques based in Asian disciplines (Tai Chi). Physical manifestations of concepts encourage transformational learning in the classroom. Adaptive exercises involving mindfulness enhance growth mindsets and mastery of information. As an embedded theme facilitator, Linda works with students weekly and presents PD's.