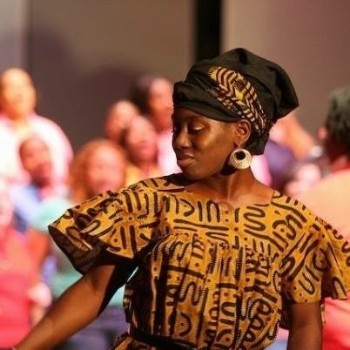 Masem Enyong
About the Artist
Masem Enyong has been teaching West African dance and Creative movement to students K-12 and adults for over a decade. Her unique style of fusing both traditional sounds and moves with contemporary Afro beat sounds and moves fill the room with laughter and fun energy. You don't just leave her class with fun and sometimes new moves. You leave with love, hope, peace, culture and unity. 
Afro Beat Fun Workshop (Grades K-12)
A fun and energetic class where students get to explore a fusion of traditional West African moves and sounds and contemporary Afro beats. 
Two Workshops: $500
Four Workshops: $640
Call for Afterschool workshops and pricing