Megan Jeffery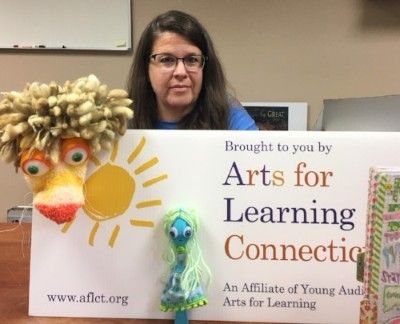 As an arts in education illustrator, Megan wants  to aid with your lessons in a fun way. Do you have a piece of literature in which you want your students to immerse themselves? Would your classroom benefit from getting more solid on current events? Are you working on a unit on Nature and want some assistance in having your students see their world in more detail? Have a conversations about what your needs and dreams are for your students with Megan to determine how she can enhance your teaching.
---
Programs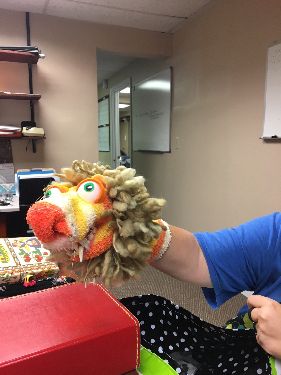 Workshop Options
Character Design, Development, and Storytelling
Sequential Art/ Comics/ Comic Strips/ Gag Cartoons
Caricatures / Editorial Cartoons and their History
Illustration
Puppet-making/ Storytelling/ Performance 
Art Journaling/ Documenting Our Life/ Mapping Our Emotional Life
Character Creation / Development & Storytelling
Using Space Fantasy, Superheroes, Pokemon Go; Emojis I share  the fundamentals of character design and storytelling , such as: Silhouettes; Turnarounds; Relative Scale; Backstory. Exploring these sorts of fundamentals are helpful for letting our
imaginations fly. The storylines then always ring true because they are grounded in REAL emotion. Cartoons, Caricature, and Editorial Cartooning are an excellent way for kids to give their own opinions about what's happening in current events and in recent/not-so-recent history.
Sequential Art/ Comics/ Comic Strips/ Gag Cartoons
Puppet-making Personal) Storytelling
Puppets are made fairly quickly and then getting to the PLAY (both meanings) is equally quick (students eager to put on a show do not become bored). Engaging first-time puppet-makers or those who have already labeled themselves as "not being artists" can gain confidence by conquering these art forms "Stretching" becomes a much easier proposition for future puppet-making sessions. The brain connections that are made regarding MAKING only become strengthened over time as the student continues to MAKE. A newly-gained knowledge of how materials react and getting comfortable with eye-hand puppet type. We are always building on what it is that we've done and learned.
What Megan typically does with making puppets :
Brief intro to the type of puppet we're making that week
Show samples of my own (or other kid-made puppets from a similar age group)
Intro the materials and the supplies so they'll understand what's available for them to use - (I like to have a veritable smorgasbord of supplies for classes to use, as it's often the materials that can be initiating "spark" that can get the student excited by an IDEA and begin making.)
As with my Character Design classes, I always encourage the kids to:
Give their puppet a name and start to figure out the puppet's backstory
Interact with other puppets made by their classmates
Experiment with voices and styles of speaking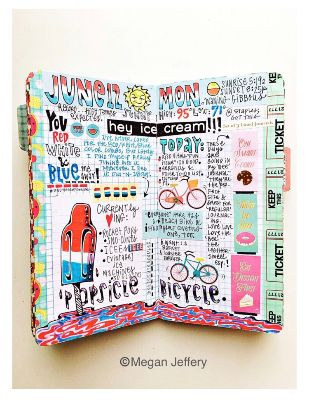 Art Journaling (Grades 3-Adult)
About the Program Creating zines — Students design, create, and produce a zine-style journal that can be added to as they record key events in their life or write about other topics of interest.  Art journaling connects visual art with writing and storytelling in a personal and unique way.
Common Core Standards For English Language Arts: Writing Standards (all grades)
Miniature Making & Miniature displays/ Installations/ Fairy Villages
2 Workshops: $360
4 Workshops: $570
About the Artist
Megan Jeffery is a Rhode Island School of Design (RISD) alumna, and an illustrator specializing in educational and editorial work. She also works in three-dimensionally and often in miniature. Her work has been sold in online and in brick-and-mortar shops and at craft shows and open studios, and has been exhibited in galleries and museums, including Providence Children's Museum and the Florence Griswold Museum's Wee Faerie Village installation.
Her background as an educational illustrator has been a boon to my role in the classroom. I have found that the act of explaining concepts in a clear and fun way visually has translated well when guiding others in their own creativity, by breaking down the steps or concepts into manageable pieces.
One of her main goals in working with students is having them express themselves and tell their own stories, whether it be through design and drawing, illustration, puppet-making, comics, or making miniature installations.
Tapping into Character Design fundamentals such as Silhouettes, Turnarounds, Relative Scale and Backstory are helpful not only for letting our imaginations fly, but because they lend themselves to a host of other creative outputs, such as drawing, making, writing, and acting.  Megan is ALWAYS keen on showing students how to create characters that are really stand-ins for US, so that we can share our own personal stories whether the character is truly autobiographical or fantastic. The storylines then always ring true because they are grounded in REAL emotion.
Click here for Program Guide