Monica Peterson
*PROGRAMS AVAILABLE IN DIGITAL FORMAT*
---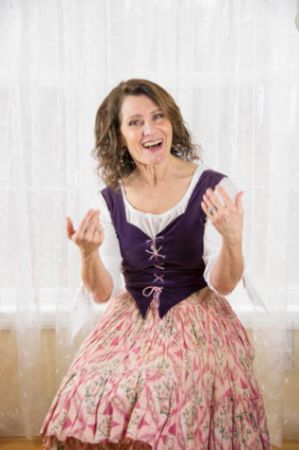 Celebrate holidays or women's history with storyteller and educator Monica Peterson.  Using props and lots of audience participation, Monica delights listeners with magical tales of seasonal festivities and inspiring stories of national holidays and heroes. In addition, she weaves true accounts of women whose determination and courage altered history. Listening to stories provides schema to students, develops vocabulary, brings the past to life, and inspires character. In addition, Mrs. Peterson conducts residencies that provide students with direct instruction in oral language skills and culminate in a mini storytelling festival where each student tells his/her own story. 
---
Programs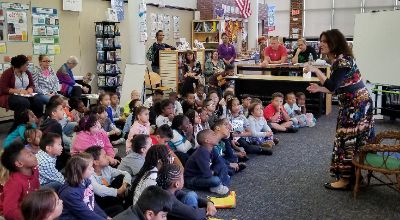 Holiday Programs (Grades Pre-K-6)
National Holidays (Presidents' Day and 4th of July): "Presidents and Patriots," true tales of Presidents George Washington and Abraham Lincoln and American patriot Sybil Ludington
 
Autumn (Halloween and harvest celebrations): "Spiders and Pumpkins," harvest legends featuring the trickster spider Anansi and a boy who uses politeness and good character to defeat a gigantic pumpkin 
 
Winter (Christmas/Chanukah and midwinter break): "Gingerbread Friends," stories of the Snow Queen, a flying horse who turns into a gingerbread ornament, and more
 
Spring (St Patrick's Day and the spring solstice): "Leprechauns and Fairies," Irish folktales including a school teacher who saves her student from a giant, a leprechaun who grants three wishes to a couple, and a woman who must use her wits to escape from fairyland or "Springtime Myths," tales from many cultures that explain how the seasons came to be   
Women's History (Grades 3-adult)
American Revolution: "Women Who Won the Revolution," well researched tales of the Revolutionary War.  Heroic figures include a woman who rode to warn the countryside that the British were coming, a New Hampshire woman who saved the little boys in her town during a British raid, and more. 
 
Wonderful Women of the World: "The Pirate Queen," the true account of an Irish chieftain and pirate who negotiated with Queen Elizabeth 1st of England, and other amazing stories.
Children Tell Tales (Grades 3-5)
A ten-session residency* that provides students with direct instruction in oral language skills such as volume, pitch, tempo, character voices, and the use of pauses. Story elements such as organization (beginning, middle, and end), dialogue, tone, character, and setting are also explored. The residency culminates in each student telling his/her own story in a mini storytelling festival. This program is perfect for after-school enrichment for schools and libraries or specialty workshops during the school day!
 
*The number of weeks and sessions per week can be tailored.
Single Performance:  $430
Pair of Performances: $565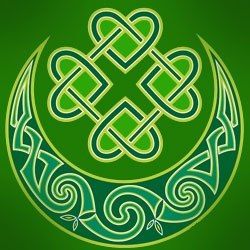 Celtic Joy
 
From time immemorial, Celtic people have shared their way with words and their powerful music. In this program stories from Ireland and Scotland are told with a unique flair and insight. Adults and children will thrill to haunting tales of fairy lovers, laugh at the antics of leprechauns, and be awed by true stories of the perseverance of Celtic people. The stories are interspersed with the magic of the harp in heartfelt ballads, lively dance tunes, O'Carolan's great music, contemporary Irish songs, and beloved traditional tunes.  
 
WENDY AND MONICA share a great affinity for Celtic culture. They met performing with the theatrical troupe Themselves in a tribute to Irish immigration entitled "An Immigrant's Story" which has been presented at the  JFK Presidential Library and at schools throughout the tri-state area.  Monica and Wendy also make up the duo THE AMAZING MATH WIZARDS using story and music to make math fun for young students. 
About the Artist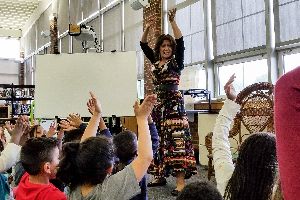 Storyteller, Monica Peterson has entertained at the JFK Presidential Library, The Children's Museum of the Arts in Manhattan, Connecticut DEEP Great Park Pursuit, the New Britain Museum of American Art, Riverfront Music Revival, Connecticut Storytelling Festival and at festivals, museums, libraries, schools, and senior centers throughout the area.  She also performs as half of the duo, The Amazing Math Wizards and can be seen currently in "An Immigrant's Story" with the theatrical troupe Themselves.     
As an educator, Monica worked in the Stamford Public School System for 15 years teaching gifted education, kindergarten, and fifth grade and earning the Stamford Public Schools' Spotlight Award for Excellence in Teaching and the Board of Education's Staff Achievement Award.