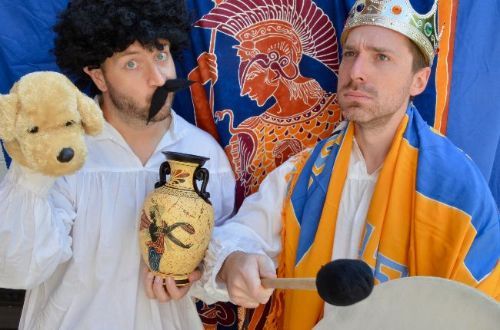 Myth Masters - NEW!
Myth Masters (Grades K-12)
Blow the dust off the stories from ancient Greece and bring the power, majesty, and magic of Mount Olympus to life!  This performance supplements unites on Greek mythology and explores the stories of Phaeton and Helios, Orpheus and Eurydice and Echo and Narcissus.  Through a skillful blend of mime, comedy, drama, puppetry, masks, music and lots of participation, the gods and goddesses, heroes and villains, monsters and maidens of Greek mythology walk the earth once again!  Created by David Zucker and Richard McElvain.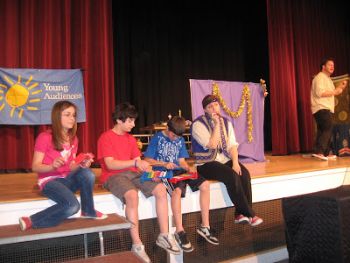 "I learned a lot more by visually experience the myths!"
-Student
"The actors were awesome and the performance was amazing!" 
-Arts Coordinator Grafton, MA
Program Pricing
Single Performance: $965
Back to Back Performances: $1,235