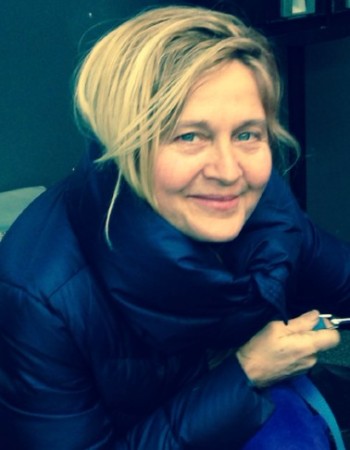 Natalie Goff
Natalie Goff has twenty-five years of teaching Yoga, dance and painting to adults and children.  She is the founder of IntuitPaint, DanceAwakening Teacher training. She is a National Certified Shiatsu Therapist,  Certified in Three Yoga Teacher trainings. Kripalu YogaDance and Kundalini Yoga and Art.  She attended Goddard College with emphasis on Women's Studies.  Her workshops are always combination of multi media, abstract collaboration and movement and meditation.
Learning to Dance Like Picasso
Pablo Picasso, "It took me four years to paint like Raphael, but a lifetime to paint like a child." Picasso learned all the necessary techniques to do his art.  Learning the basics of Design, Shape, Color, Line and Texture allows one to  have the skills for a lifetime to keep creating. The real juice of creativity comes from within. Imaginative Yoga, Creative Movement, Walking Meditation, Creative Sound helps one to feel one's creativity in the body. Leaning this process allows the mind to translate what one feels and sees on the paper easily. All creativity has a process of working with the unknown to the known. Getting comfortable with the creative process early both in the body and in the mind allows one to ride the wave of exploration with total ease and enjoyment.
Our Bodies, Our Earth Workshop
Each child traces life size bodies on large pieces of paper and fills them in with what makes their body feel good. Having a large tracing of a whale and filling in as a collaborative effort of what a whale needs to feel good. The filling in will be from all types of multi media techniques; cut outs, photos from magazines, pastels, strings, cardboard. Our Picasso Faces Abstract, multi textured portraits will created using magazines, words, poems, colors, shapes and paint.
Wake UP  Picasso
Using Yoga, Movement, Meditation, Sound and Imaginative Painting to Foster ownership in Creative thinking and Creative Collaboration.  We use a Creative Process Wheel that shows the ups and downs of the process of creating. These workshops focus on the fact that most intelligent ideas come from playful exploration with others. We build confident ownership of one's own creative voice, movement and art by acting on one's original imagination. We work together to create solutions to challenges both big and small.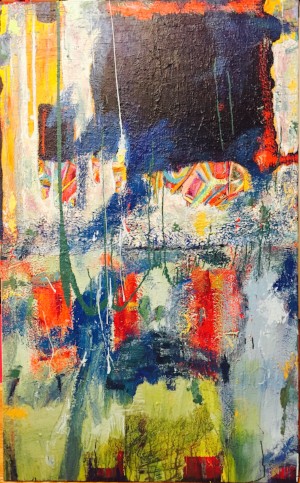 ACE- Awaken Creative Eyeballs Crawl, Walk, Shake, Dance, Sing, Paint and Think Your way to awakening your creative juices
Picasso Gone Wild
Awaken the MessyPainter Feel Move Shape Color Line Texture Simple Lifetime skills for Creating
Wild Cat Learns to Meow
Using Yoga, Movement, Meditation, Sound and Imaginative Painting and multimedia to create a roaring Lion and meditative meow. Learning to hear and use your voice to create the roar and movement of a Lion. Then learning to feel the quiet with in especially when feeling angry and frustrated. This workshop helps children to realize that their voice matters. Learning to meditate gives them the basic skills to be with emotions and feel.
2 Workshops: $400
4 Workshops: $550
Click here for Program Guide