Nicolas Carter
*PROGRAMS AVAILABLE IN DIGITAL FORMAT*
---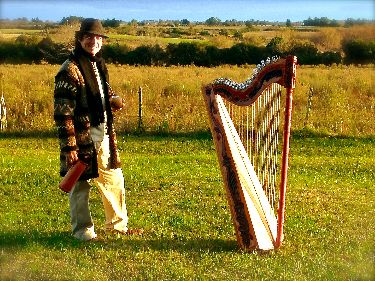 Paraguayan harpist and storyteller Nicolas Carter makes the music and culture of his native country come alive for large audiences or in a classroom workshop setting. Nicolas' extensive experience and talent makes him the perfect choice for cultural immersion!
---
Program
The Paraguayan Harp and Storytelling Grades K-8
Nicolas weaves his outstanding harp music with storytelling, introducing students to the magical, beautiful, soulful world of making music with strings. He adapts his workshops to meet the children and engage them in conversation, singing and dancing. Young audiences delight in an imaginary story of the origins of the harp while older students with the aid of visuals are presented insight into the geography and characteristics of Paraguayan culture.
2 Performances: $880
Full Day-4 Classroom sessions:  $1150
About the Artist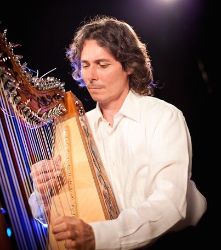 Nicolas Carter was raised in Paraguay where he learned to play the Paraguayan harp, the national folk instrument. He has been composing, recording and performing harp music for more than 25 years and has recorded nearly a dozen albums in the United States, Europe and South America, both as a solo artist and with Latin American and world music ensembles. He is often a featured concert performer and master teacher at national and international harp festivals. Nicolas holds a Master of Fine Arts degree in theatre directing from the University of Minnesota and received a Fulbright research grant in France and was a Fulbright scholar in Uruguay.