Sanna Stanley
*PROGRAMS AVAILABLE IN DIGITAL FORMAT*
---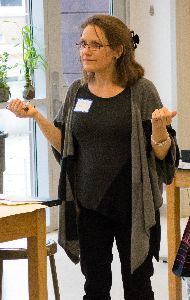 Students are shocked with just how rough Sanna's first thumbnail scribbles are (they can do that, too!). They are amazed by Sanna's storytelling and her attention to detail as she discusses the questions writers ask themselves about their work, such as why to change (revise) something. She challenges students to connect what they are learning about writing (all the little bits) to the storyboarding she does (and how they fit).
---
Programs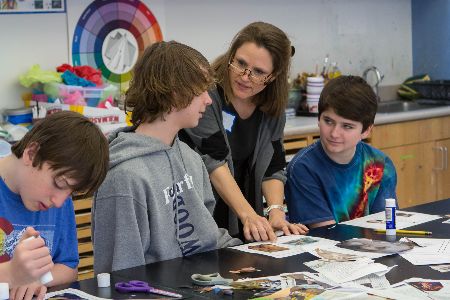 StoryArt Class Sessions (Grades K-5)
Students collaborate with Sanna to create an improvisational storyline while Sanna sketches their offerings into a storyboard. As she asks for — and makes — changes in real time, she uses images to model the way a writer makes choices about story elements. Students are eager to move on and use Sanna's StoryArt process to create their own storyline. Depending on the number of visits, the product is a first writing draft or finished off by being folded into a book! Length 40-60 minutes
Are You My Moon: Whoo Needs Natural Night-NEW!
Grades 1-8 in grade-level groupings of 125-150.
STEAM storytelling and slide presentation on light pollution interactive problem-solving
Students learn why our night sky is in danger of disappearing, why it matters — and — since light pollution is the easiest form of pollution to reverse — each student can make a difference.
Drawing from her visual arts background Sanna guides students to see both light and shadows more clearly. Students engage in design thinking to brainstorm solutions that honor both our human need for safety and our planet's need for natural  night.
Length: 40-60 minutes   
**Need a room that can be darkened**
Are You My Moon Workshops are available to individual classrooms offer more hands-on visual arts and design exploration and may culminate in written student reflections on the material presented.
One presentation (150 students ): $715
Two presentations (Back to Back): $925
Three presentations: $1,170
Two classes back to back: $715
Three to four classes/same day: $925
All of Sanna's programs connect to academic and arts standards, and she will work the educators for specified goal alignment.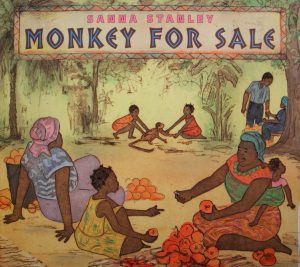 Author/Illustrator Visit:  Growing Up in the Congo
Grades K-5 in grade level grouping of 125-150 students.
Students have many questions as Sanna tells stories to explain her writer's process and shares images of the Congolese village life that inspired her books. Students will appreciate a renewed respect for diversity, as well as the message that each life is a story in the making, and that whatever the differences are in the details, the best stories come from the heart.
To inspire student writing Sanna shares her process and offers tips for catching stories when they whisper and secrets from a writer's desk that help pin a story down and make it worth writing — and — reading.
Length: 45-60 minutes
This presentation is the prelude for Sanna's StoryArt Workshops on Writing and Revising with Pictures
About the Artist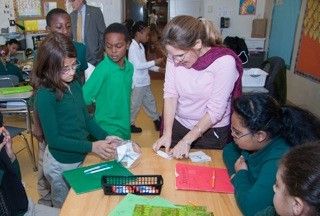 Sanna Stanley is an award winning author and illustrator, and has been bringing the pride of "literacy ownership" to Connecticut students for over ten years as she guides them to write and publish their own stories in handmade books.
Sanna was awarded the title Master Teaching Artist by the Commission on the Arts. She has had extensive training in integrating her art forms with classroom curriculum and was also trained by Arts Genesis in professional development and curriculum design.
"My students wrote and wrote and wrote.  I had to say stop, that's enough!"
Madison Teacher
"Sanna was able to get my writers motivated to, not just write, but to work on their writing.  Students that have had a difficult time expressing themselves and staying on task were transformed into authors as they took Sanna's suggestions and methods to heart".