Sharyn Farrell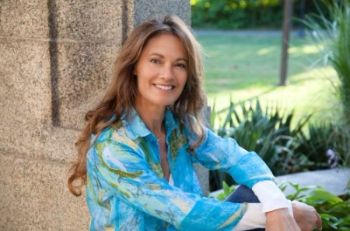 Dance, dance, dance with Sharyn Farrell! You will be swept off your feet with such unique and captivating programs as public or in-school Flash Mobs, Make Your Own Music Videos, and Beeswax Candle Making STEM Workshop! All ages will enjoy these life-long skills that encourage physical fitness, social aptitude, team-building and fun!!
---
Programs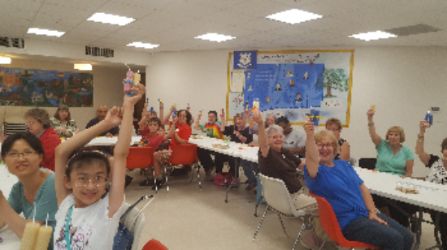 NEW! Honeybees/Beeswax Lecture with Make Your Own Beeswax Candles!
Make Your Own Pure Beeswax-Rolled Candle!
This dynamic one hour class includes a fascinating introduction to honeybees and the health benefits of beeswax.  Students will hand-roll two beautiful candles to take home!
Suitable for any age.   Great for gifts and/or excellent opportunity for parents and their children to participate in class together. 
(Ages 5-12 must be accompanied by one adult for every 4 students.)
Class length: 1 Hour
Fee: $399.00 includes lecture and candle-rolling for up to 20 students.
Materials: Please provide as many "safety" scissors and rulers as you can.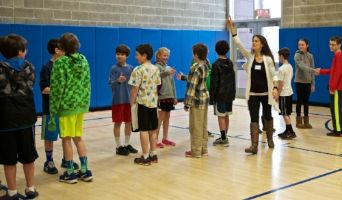 Fun with Flash Mobs!
There is nothing like this unique, wonderfully dynamic romp to music!  Flash Mobs have become a favorite way to engage students in an
informal performance that is bound for success.  For the audience, it is a "random act of kindness" and ultimately, a great experience for all!  
Now you can have your own Flash Mob and join the fun.   This gently rehearsed group dance is choreographed and taught by Master Instructor, 
Sharyn Farrell. The "performance" is given at your location of choice.  
Smiles are inevitable!
*The video you see below is a composite of student video examples.*
Make Your Own Music Video!
Every student loves creating their own 30-second music video!  All videos are created in class, then edited after class by instructor.  Sharyn Farrell. They are promptly returned to you just in time for "movie night"!  Why not bring some popcorn and enjoy~
Each video will include:
1) Song of choice
2) Words chosen by student, in textbox, describing their favorite activities in school. 
3) Video footage of student engaged in an activity of choice
4) Closing "credits" hand-made by student featuring their name and a "Thank You for Watching"
Benefits:
1) Creative-expression through music, craft-making and acting
2) The power of choice!  Make choices that express who you are and your preferences.
3) Confidence-Building: Supported to be in front of the camera without judgement in a way that is fun.
4) Collaboration:  Any students that desire can help create films.
About the Artist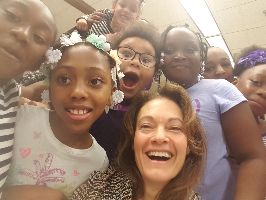 Sharyn Farrell is a professional dancer and performing arts instructor. Sharyn Farrell, co-founder of The Bee Happy Co. and founder of its subsidiary, Dancealife Productions has specialized in the field of dance and performing arts for over 17 years. Ms. Farrell teaches ballroom, line dance and flash mobs for schools and communities nationwide. She has trained in professional studios and with master instructors Michele Evans, Robert Royston, Erik Novoa and more. In addition, she incorporates many dynamics of stage and film into her instruction, inspiring unique and creative expression which brings happiness and fun to every classroom – suitable for all ages and abilities.