Sheryl Faye
*PROGRAMS AVAILABLE IN DIGITAL FORMAT*
---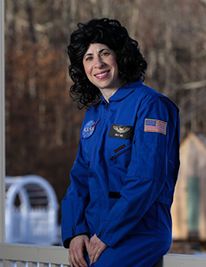 From the moment I could walk, I knew I wanted to be an Actress.  I turned my back porch into a theater and the bathroom into the Box Office.  The audience consisted of my Dolls and my Mother.  I starred, wrote, and directed all of the shows.
---
Live Character Shows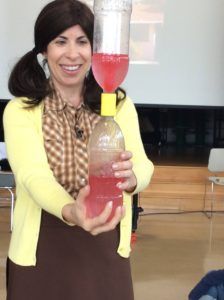 Sally Ride – America's First Woman Astronaut *STEAM*
Sally Ride is glued to the classroom television as astronaut John Glenn blasts off into space. "I want to do that," she quietly says to herself, only to be reminded that girls can't be astronauts. They can't be shortstop for the LA Dodgers either, another early aspiration, and she soon sets her sights on tennis, learning teamwork and good sportsmanship.
Her insatiable curiosity leads to a passion for science, and children will join in Sally's discoveries through fun, interactive experiments, all of which they can do again at home. As she matures, she studies the wonders of the universe and finally, when girls can, she becomes America's first woman astronaut and a passionate advocate for STEM. Her compelling story will ignite students' curiosity and inspire them to dream, dare and develop their own gifts and talents to the fullest.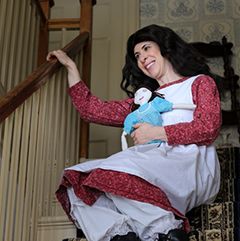 Helen Keller – Champion of the Disabled
The program is written from Helen's mind eye. The story is told on a taped voice over as Helen reenacts her full life from her childhood through her discovery of language when she was seven years old to the writing of her twelve books. She will show the children how she speaks and reads in Braille, and her story continues through her graduation from college. This is one of our most unique, very special programs which helps children understand and accept the different ways people do the same things and inspires them to be the best they can be with the talents they possess.
The show is 45 minutes with questions.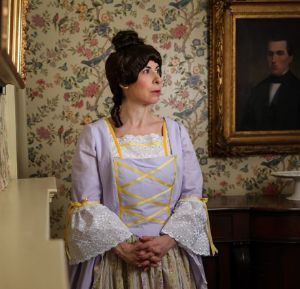 Abigail Adams – America's First, Second Lady
She is sometimes considered to have been a founder of the United States and is now designated as the first Second Lady and second First Lady of The United States.
Adams's life is one of the most documented of the first ladies: she is remembered for the many letters she wrote to her husband while he stayed in Philadelphia, Pennsylvania, during the Continental Congresses. John frequently sought the advice of Abigail on many matters, and their letters are filled with intellectual discussions on government and politics. In one of her more famous letters she implores her husband and his colleagues, all of whom were male, to, "…remember the ladies…If particular care and attention is not paid to the Ladies we are determined to foment a Rebellion, and will not hold ourselves bound by any Laws in which we have no voice, or Representation." Her letters also serve as eyewitness accounts of the American Revolutionary War home front.
This story starts off as an adult and goes back through her childhood and then back to an adult again. The show is appropriate for children and adults. Music & Sound design by Scooter Perrotta from LA Soundtrack
The show is 45 minutes with questions.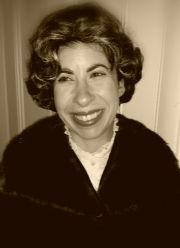 Eleanor Roosevelt – The First Lady of The World
After suffering through an unhappy childhood, and losing her parents and one of her brothers. She figured out where she fit in and could make a difference. She grew up and became an American politician. The longest-serving First Lady of the United States. She was the first presidential spouse to hold press conferences, write a syndicated newspaper column, and speak at a national convention. She advocated for expanded roles for women in the workplace, the civil rights of African Americans and Asian Americans, and the rights of World War II refugees. She became one of the first delegates to The United Nations. One of the top ten most admired people of the 20th century. "…as individuals we live cooperatively, and, to the best of our ability, serve the community in which we live…our own success, to be real, must contribute." – Eleanor Roosevelt
The show is 45 minutes plus questions.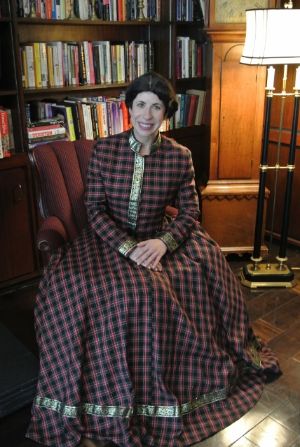 Clara Barton – Civil War Nurse and Red Cross Founder
Excellent program for instilling within children the value of helping others in need. Her story also ties directly into Civil War studies, community service, and reinforces the importance of reading and getting a good education to achieve your personal goals and dreams. From the time she was old enough to be a nurse within her own family, Clara's life was dedicated to helping others. She accepted no pay as she taught poor children whose parents had no money to send them to school. She raised warehouses full of food, medicine and clothing during the Civil War, and then courageously went to the front to nurse the wounded and dying. Finally she started the American Red Cross which is her legacy today.
The show is 45 minutes with questions.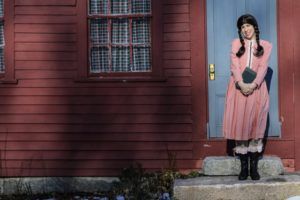 Laura Ingalls Wilder – The Writer of the Frontier
Laura Ingalls Wilder is our writer role model whose words bring to life the pioneer times during which she grew up.
Children will learn about her encounters with neighboring Indians, her first experiences in school, the brutal winters which almost broke her family, and the joy Laura found in the simple things in life: "love and duty, work and rest, and living close to nature."
Additionally, children will see the development of a writer beginning with simple storytelling, to Laura creating pictures for her blind sister, Mary, to the development of her "Little House" books at the encouragement of her daughter, Rose.
Laura will also introduce simple writing terms and techniques which are grade-level appropriate and reinforce the way writing is taught in schools, leaving children with the challenge to write their own special stories.
The show is 45 minutes with questions.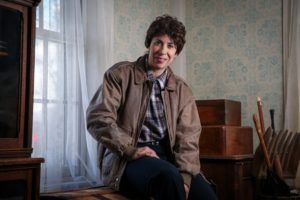 Amelia Earhart- Pioneer in Aviation *STEAM*
Amelia Earhart's fearless, adventuresome spirit leads to hair-raising rides down her homemade roller coaster, and she is enthralled with the wonders of the new "flying machines" during a family vacation to the Iowa State Fair.
As she matures, she is fulfilled by her work as a nurse's aide and begins to consider a career in medicine. This idea "flies out the window," however, when she pays a pilot $1.00 to take her up for a short "hop" in his plane. From then on, the science of aviation becomes her passion as flying becomes her career.
She follows her dreams with an indomitable spirit, and her story will inspire everyone to pursue their own budding interests, whatever they may be, and will also reinforce the importance of family, respect for others and individuality.
The show is 45 minutes with questions.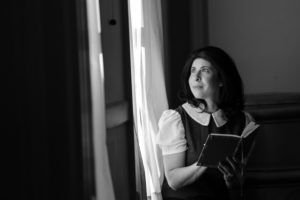 Anne Frank – A Life to Remember: A Story of Perseverance, Hope, and Love
Anne Frank was born in Frankfurt Germany on June 12, 1929. She lived most of her life in or near Amsterdam, having moved there with her family at the age of four-and-a-half when the Nazis gained control over Germany. By May 1940, the Franks were trapped in Amsterdam by the German occupation of the Netherlands. As the hatred for Jewish people increased in July 1942, the family went into hiding in some concealed rooms behind a bookcase in the building where Anne's father worked. From then until the family's arrest by the Gestapo in August 1944, Anne kept a diary she had received as a birthday present, and wrote in it regularly. Our story starts on July 6, 1942 in the secret Annex and gives you a taste of what life was like for her. In this world where there is a lot of hate this a wonderful program about Perseverance, Hope, and Love leaving us all with a stronger message.
The show is 45 minutes plus questions.
About the Artist
Sheryl started taking acting lessons when she was seven years old at the Harwich Jr. Theater on Cape Cod, where Sheryl grew up.  Sheryl was in her first show, Cinderella, when she was nine years old.  Sheryl loved the lights, the smell of new paint on the set, and the wonderful feeling from being onstage.  Of course, she LOVED signing autographs!  She knew that this was where her heart was and her Mother always encouraged her to pursue my dreams.
Sheryl attended Emerson College, in Boston, where she received a BFA in Acting.  Since then she have traveled across the United States to work.
Today, Sheryl is a full time Actress!  A goal she has worked very hard to achieve.  She currently stars in eight one-woman shows that tour to different schools for enrichment programs, libraries, and senior centers throughout New England.  Sheryl also writes and performs with StageCoach Improv.  She has been the voice of several characters for Sony Play Station games and for a variety of medical CD ROMS. Sheryl just showed a national print ad for Vicks cold/flu. She keeps busy working on films, television and theater throughout Boston and New York.