Theresa Mackiewicz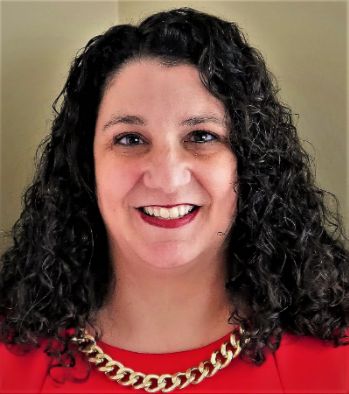 As a special education teacher, all of Theresa's art-integrated and literacy-based programs address how to support students who struggle and lack the confidence to move forward.  Whether students lack confidence, are differently-abled, or have IEP or 504 plans, or are just plain a hard time in education due to their home life, Mrs. Sunshine will be able to support their needs. 
---
Programs for Children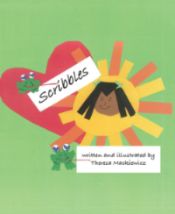 A Book and A Craft (Grades K-6)
Award winning Author and Illustrator Theresa Mackiewicz can bring your students to life through her stories that are meant to inspire, engage, and transform students who struggle. Theresa Mackiewicz, AKA Mrs. Sunshine will read and discuss her stories with your class, and accompany the story with a drawing exercise. 
Length: 45-60 minutes.
Scribbles
Scribbles is a young girl who struggles in school because school is hard for her.  She would rather draw since creating frogs makes her happy. Mrs. Sunshine notices her struggle and guides her into her schoolwork where she can feel successful in both environments; school and drawing.  Come along with Scribbles and watch how she conquers both!
"Just remember...Close your eyes and dream...you will get there."
Scribbles Residency
This is a twelve lesson plan workshop.  We will discuss how Scribbles written and illustrated by Theresa Mackiewicz, how the process when from start to finish.  We will design the students ideas in thought in their own books, from front cover to back cover.  We will talk about art work using construction paper art to other medias.  We will talk about the editing process and the part of how to make your book come alive.  After we have the book complete we can make more of in enrichment program, like plays and/or music.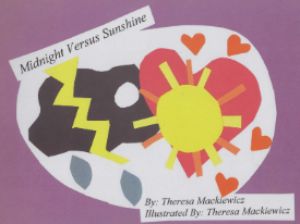 Midnight Versus Sunshine
Theresa is part of the special education group.  She is pulled out of her regular education class for extra tutoring in reading. Unfortunately, there is a struggle between the regular education and special education teachers.  The student gets stuck in the middle.  Find out if the teachers continue to feud or will they realize that when they work together, they can achieve their goal; to make their student reach her goal!
"Just remember...Close your eyes and dream... you will get there."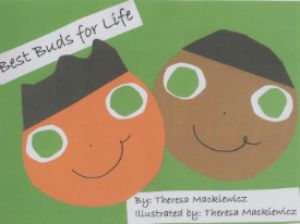 Best Buds for Life!
Jason and Kevin are boys with Down syndrome who are amazing students. With their struggles they teach another student the real value of life.  Jimmy started to tease Jason and ends up understanding all types of people.   A bullying experience turns out right and everyone wins.
"Just remember...Close your eyes and dream... you will get there."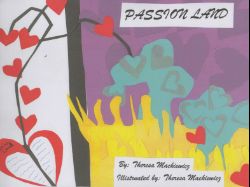 Passion Land
A fun and mystical dream-like story, entering a new world!  A little girl falls deeply asleep and goes on an adventure. She meets many different characters along the way to find the Queen.  She has no idea why she is where she is, but travels through the wonderful world of Passion.
How I Became an Author
With this presentation, the students will explore how Theresa became an author.  I will explain my journey here and let them know I too struggled when I was younger.  Seeing double when I was a student was not easy, but Theresa was able to do what Mrs. Sunshine says, "Just Remember…close your eyes and dream…you will get there."
Motivational Speaking for Kids & Staff with Strategies
With this PowerPoint, the audience will learn teaching strategies I used with my students.  The first part will be a motivational speaking for the students, while the second half will be the educations taking the strategies and teaching their students in front of me.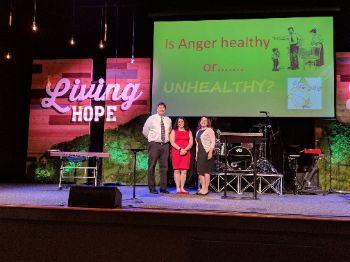 Professional Development Programs
Mrs. Sunshine's Authentic Assessment
Mrs. Sunshine's Authentic Assessment is a theory based on approach that students should learn hands on, but be assessed by multi- assessments.  One approach is not enough data to figure out if the child has learned the skill.  Using more than one approach make the child reteach the evaluator to see if the child can reproduce the curriculum. Not only do we need to teach and evaluate through the authentic assessment, but the students should be in social emotional and more teaching environments that model the students besides the academics. The whole student should be taught throughout the school years in all aspects of growth not just academic.
The Conversation Motivational Speech
This is a conversation to explore how a child learns through my experiences.  The audience will be able to understand what a glance a dyslexic students sees, while feeling the impact of how to a students' life is affected.   We will explore other famous people who was said that they were "special".  I will explain about my double vision and how I managed it.  I also taught awesome students who didn't give up on themselves. 
The Conversation Workshop
Like what the above description says, but adding a component workshop for the faculty to go deeper in the process.  The English teachers will have to do hard math problems while the math teachers have to rip apart the English Star Wars in Shakespeare form.  While they are put through this they have to have an eye patch over one eye.  This will really will help the educator find struggle and understand what the student goes through. 
Other Books by Theresa Mackiewicz 
·         Robbie and Ava
·         Bermuda Penny, My Father and Me
·         Paying the Price
·         Kendra's 5th Sweet Tooth Birthday Party
·         Rainbow- Pox
·         The Purple Puddle
·         The Boy Who Could Fly
About the Artist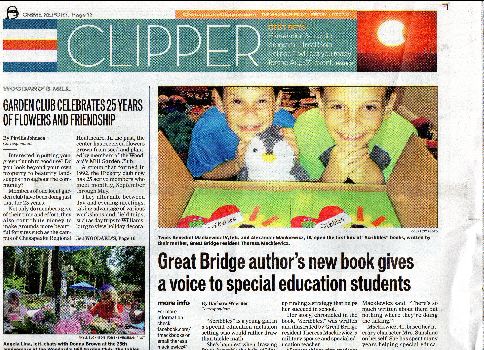 "Why do I write? Why and I writing these books?" a man asked.
My response is that I understand how the student feels who struggle in the classroom.  If I can help a young student feel like they can accomplish their goal, then I have done my job in society.  Since I cannot be in the classroom due to my Coast Guard family duties, then to stay true to my inner core, I must write for the students who struggle, teach the teachers how to teach students like me, and understand how to interact with these students.  The students need to have their self-esteems picked up while they are in the struggle.  They need the commitment from the educator and/or the educational system to care for them as their parents do.  The educational system needs to able to have the skills to teach our struggling population.  I write to help the educational system, educator, and families who support these students.  These students will conquer the world with the right tools.  We need to supply these students and take their unique gifts and teach them from their level not what the standards say, but the authentic assessment we as an educator can have them reach themselves. 
"Just Remember… close your eyes and dream… You will get there." Love Mrs. Sunshine.
Check out Theresa's Interview on the Podcast "Full Potential!" https://www.fullpotentialnow.org/full-potential-now-episode-29-theresa-mackiewicz-scribbles/