---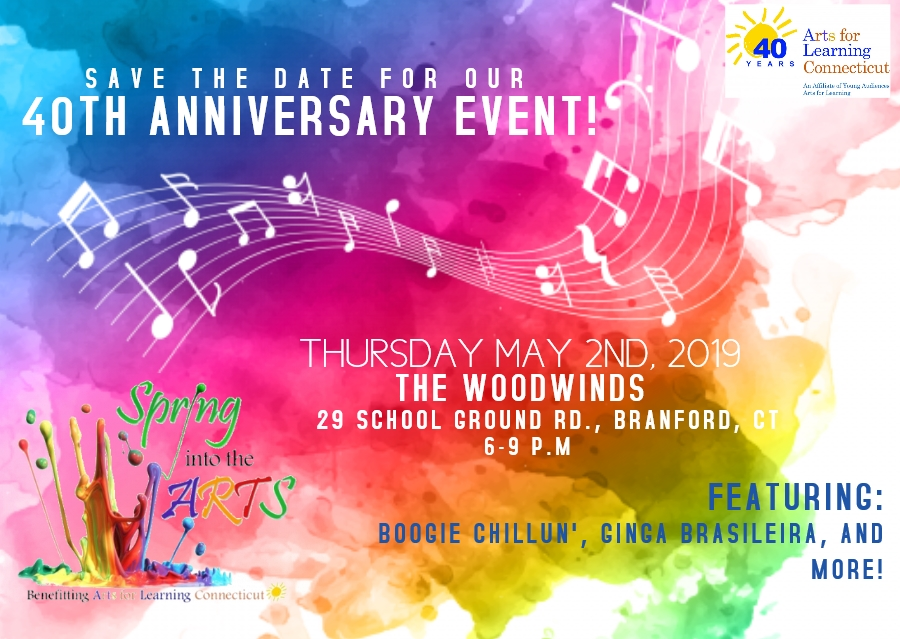 Please join us in celebration of our 40th anniversary at Spring Into The Arts 2019!
The evening promises to be full of fun and surprises as we raise funds for a great cause, with many opportunities to get creative. 
- Honorary Chair, Susan Bysiewicz, Lt. Governor of Connecticut
- Performances and demonstrations by many of our artists including Boogie Chillun', Ginga Brasileira, Tanglewood Marionettes, Craig Norton, Gerald Moore, Linda Peck as Mary Poppins, Susan Striker and more! 
- Enjoy great music and food, creation stations, raffles, wine pull, silent auction
Master of Ceremonies
Eric is an owner and the V.P. of Marketing for the Hummel Brothers Inc. in New Haven CT. Eric has also been auctioning for 20 years and over that time his auctioning has raised over 2 million dollars for local charities such as St. Raphael's Hospital, Leukemia and Lymphoma Society, Columbus House and JDRF just to name a few.
All proceeds make it possible for Arts for Learning Connecticut to deliver much needed arts-based programming to children and families in underserved communities.