---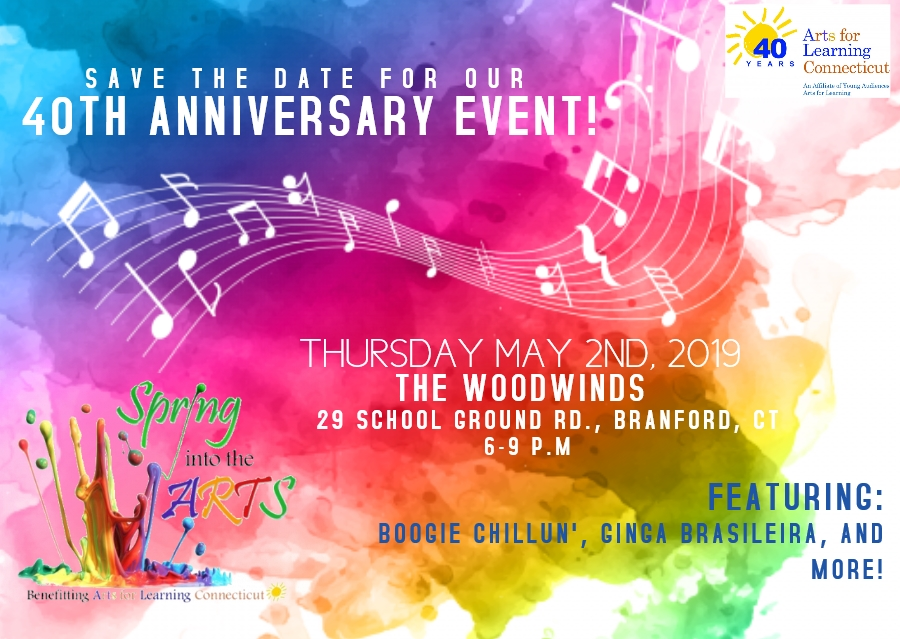 Please join us in celebration of our 40th anniversary at Spring Into The Arts 2019!
The evening promises to be full of fun and surprises as we raise funds for a great cause, with many opportunities to get creative. 
- Performances and demonstrations by many of our artists including Boogie Chillun', Ginga Brasileira, Tanglewood Marionettes, Craig Norton, Gerald Moore, Linda Peck as Mary Poppins, and more! 
- Enjoy great music and food, creation stations, raffles, wine pull, silent auction
All proceeds make it possible for Arts for Learning Connecticut to deliver much needed arts-based programming to children and families in underserved communities.