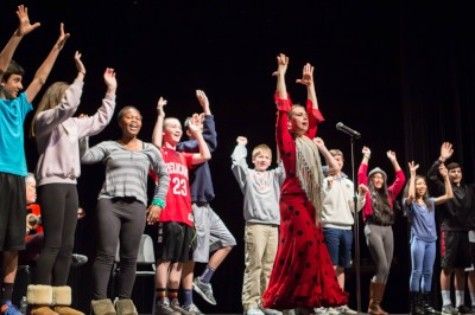 We believe that all of our young people deserve to have high-quality, professional art experiences on a regular basis. For nearly 40 years, Arts for Learning CT has worked with professional artists to bring exciting, innovative, and fun arts experiences to hundreds of schools throughout the state and surrounding areas. We work with a roster of experienced and talented teaching artists that are interested in sharing their craft with children and families in our region. Our artists are ambassadors for the arts and for our organization in the community and we are dedicated to supporting their essential work in our area.
Our teaching artists are dedicated professionals selected through a rigorous application process that assesses both their artistic abilities and skills as teachers of young people. After acceptance onto Arts for Learning CT's roster, they receive professional development in best practices and regular evaluation feedback.
Arts for Learning CT teaching artists embrace a three-fold role:
As Artists they express the essential principles and elements of their art forms and demonstrate their professional mastery.
As Teachers they impart their skills and share knowledge of their art form in a student-centered manner.
As Collaborators they team with teachers to support students in meeting curriculum goals.