Sharmont "Influence" Little
*PROGRAMS AVAILABLE IN DIGITAL FORMAT*
---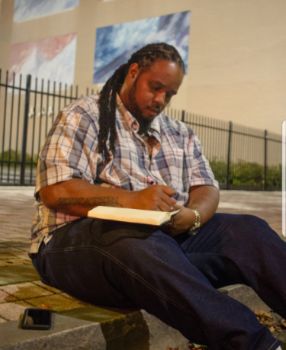 Sharmont "Influence" Little is an experienced teaching artist and spoken word poet. He has worked with countless kid and teens across the state through his art form to help kids in healthy expression of self, self-image, self-worth, and being a part of a community. "Influence" uses his skills to do just that, and inspire young minds again and again!
---
Programs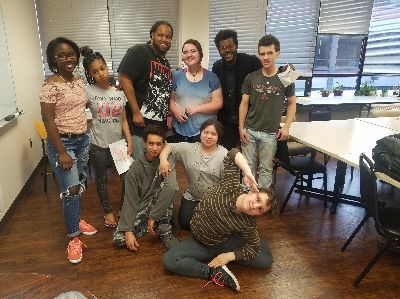 The Beginnings (Grades 3-5)
A 90-minute workshop Includes: Introduction to poetry, in small reading groups, group chants of positive affirmations, as well as improvisation interactive story telling dealing with positive themes for social-emotional learning. All tools needed provided by (Influence A Life Workshops).
The Outlook (Grades 6-12)
Students learn the essence of spoken word via live and pre-recorded performances. Students learn and practice literary tools. Influence will also work with students using these tools to help with writing exercises that are wrapped in social issues and conflicts that surround each age group daily. The student is encouraged to find a solution with the conflict through discussion and apply it to the writing. The student is then guided in writing full spoken word pieces ranging from 2 to 3 minutes long, practicing public speaking and presentation skills. After the writing is completed the students are given performance coaching to harness the emotion within the writing and deliver the poem to their peers, having their voice heard in a Spoken word venue format.
Influence A Life (Artist Performance)
A 45 min to an hour performance is presented. The Audience gets to experience an auditory and physical journey through the live and perspective of the Artist. Post discussions are encouraged, and are lead by Influence in order to fully engage with the Artist.
About the Artist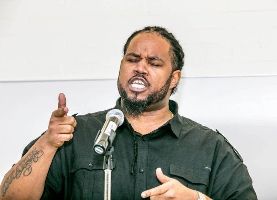 Sharmont Influence Little is a professional performing artist, workshop coordinator and Mentor with over 15 years of experience writing, teaching and performing. As an artist he has been called powerful and engaging. As an educator and mentor he has been called insightful, passionate and caring. He writes and teaches with the view that all youth are great, using spoken word poetry and literary tools as the platform for youth to express themselves. Influence gives kids a chance to learn how to facilitate coping and conflict resolution in a world where social skills have been replaced with social media.
| | |
| --- | --- |
| 1 Workshop | $500 |
| Back-To-Back Workshops | $1000 |
| 4 Workshops | $1,430 |
| Single Performance | $930 |
| Back-To-Back Performances | $1,215 |