Versatile Poetiq
*PROGRAMS AVAILABLE IN DIGITAL FORMAT*
---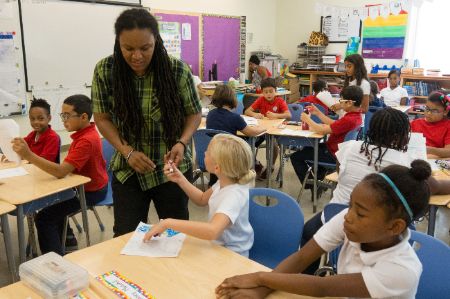 Versatile Poetiq is Versatile with her teaching and her lifestyle!
---
Programs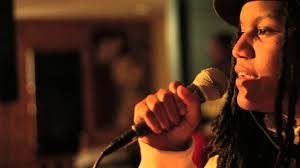 Workshop (Grades K-12)
Students learn the core elements of Spoken Word, Poetry, and Hip Hop through various activities and exercises. They can watch an artist perform on YouTube or VersatilePoetiq can perform for them and they analyze and give feedback. (All Ages)
Performance (Grades K-12)
VersatilePoetiq performs Spoken Word and uses call & response with the audience, letting students perform if they choose to as well!
Residency (Grades 3-12)
Students learn the core elements of Spoken Word, Poetry, and Hip Hop through various icebreakers, activities, and exercises. They will create their own poems for performance, as individuals or as a class. More in depth look inside Spoken Word, Poetry, and Hip Hop through class discussions. Students will watch videos of various artists and analyze and respond to them. Students will use critical thinking, problem-solving, and analytical skills to understand the material.   A seven week (1 ½ hour per week) residency will increase student's awareness of how rhythm (the use of repetition, tempo, and order) is used to enhance poetry, music, and communication between students and teachers. They will learn the core elements of Hip Hop and Poetry and will be able to express and perform weekly. Students will practice various Poetry and Hip Hop techniques that will improve their figurative and literary skills.
Fees:
2 workshops: $500
4 workshops: $670
5 day residency: $2,065
Single performance: $665
2 performances: $855
Call for special after school or before school residency prices.
About the Artist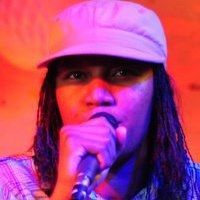 Brittana "Versatile Poetiq" Tatum was born at Hartford Hospital. She was raised for nine years in Simsbury, CT and ten years in Avon, CT. She played basketball throughout high school with aspirations of playing in college. She graduated from Avon High School in 2005. In the fall of 2005 she attended University of Hartford as a marketing major. She put away her basketball sneakers and picked up a pen to become a Poet. She graduated fromUHART with a Business Administration degree in May of 2009. She has been performing Spoken Word for 10 years and teaching Spoken Word for 8 years. She works for Charter Oak Cultural Center and Arts for Learning Connecticut. She taught Civic Engagement at Two Rivers Middle School to 35 (6th, 7th, and 8th graders) for her first teaching experience. She has also taught at Covenant Prep, Montessori Magnet School, Trinity Academy, YMCA, Boys & Girls Club, Milner elementary, SANDS School, and Albert E. Burr School in Hartford, CT. She has taught Spoken Word through out CT (New Haven, Windham, East Hartford, and Norwich to name a few towns. She performed in front of 20,000 people at The Greater Hartford Jazz Festival in 2019. She hosted the Trinity International Hip Hop Festival in 2019. Her stage name is VersatilePoetiq due to her universal appeal and unique mix of Spoken Word and Rap. She has all her students call her Ms. Versatile.