---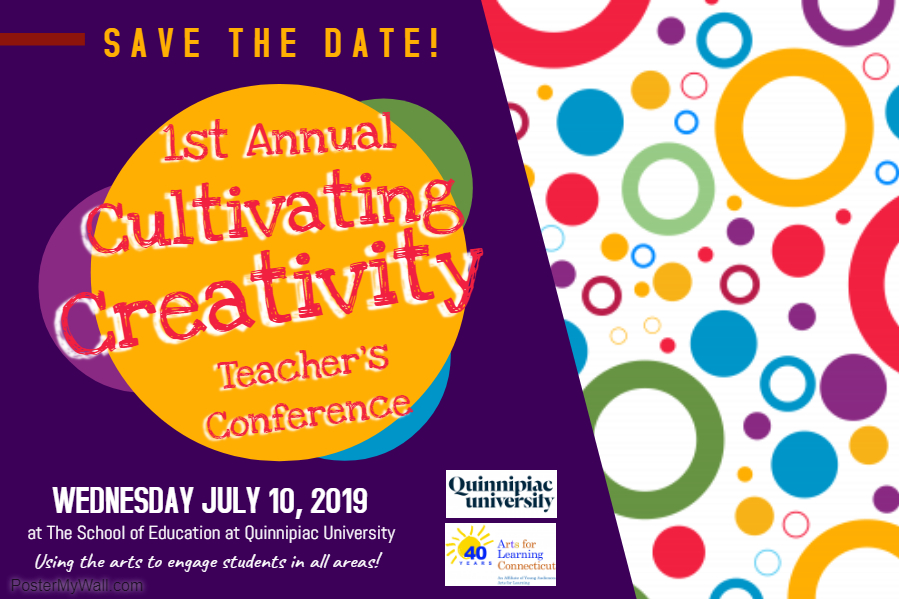 1st Annual Cultivating Creativity Teachers' Conference
Quinnipiac University's School of Education
North Haven Campus
370 Bassett Rd, North Haven, CT
8:00am - 3:00pm
The Cultivating Creativity Conference is aimed at equipping teachers in an academic setting with skills and strategies for integrating the arts into daily academic curriculum. Many studies show that the integration of arts into the daily lives of students helps with academic engagement, improved Social-Emotional intelligence, and even higher test scores. You don't have to be an artist to cultivate creativity! 
Only $40 per ticket !
What is included:
- Full day of interactive, hands-on professional development workshops - led by a variety of different professional Teaching Artists
- Keynote: Theresa Mackiewicz - Educator, Published Author and Sign Language Expert
- Networking opportunities
- Practical information and resources to help you cultivate creativity with students 
- Lunch is provided
- Free Parking
- Giveaways!