---
CCC 2020 DATE TBD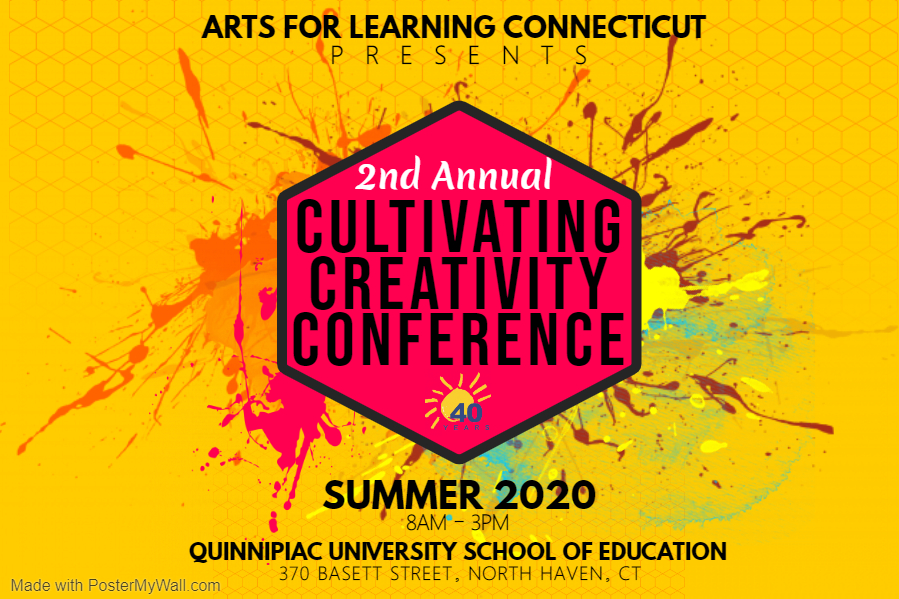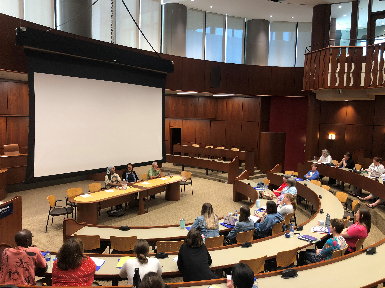 THANK YOU TO ALL WHO ATTENDED THIS YEAR'S CCC!
Arts for Learning CT would like to extend our most sincere thank you to all the teachers who attended this year's Cultivating Creativity Conference! The day was a huge success, and the attendees were engaged and thoughtful.
Thanks to the attendees and our teaching artists for their hard work:

Sally Rogers, Sanna Stanley, Gerald Moore, Craig Norton, Motoko, Susan Striker,
Khaiim the RapOet, Tiare Bourget of Kahana Hula,
Theresa Mackiweicz and Carol Glynn
The Cultivating Creativity Conference is aimed at equipping teachers in an academic setting with skills and strategies for integrating the arts into daily academic curriculum. Many studies show that the integration of arts into the daily lives of students helps with academic engagement, improved Social-Emotional intelligence, and even higher test scores. You don't have to be an artist to cultivate creativity! 
Attendees represented a diverse array of schools and organizations including:
Deans Mill School, North Windham School, Lincoln School CSDNB, Jefferson Elementary School, Conte West Hills Magnet School, , Immaculatta Catholic School, Amistad Academy, Hartford Performs , CAHMMS, WIMS, TEAM Inc. - Slocum, PPI, CT Storytelling Ctr., Office of CT Humanities, Prosser Public Library, Professional Music Therapist/Teacher, ACES Mill Academy, Breakthrough Magnet School, RJ O'Brien Academy, Quinnipiac University, The Bushnell, Catskill Mountain Music Together, & Wilbur Cross High School
Additional thanks to:
Dr. Anne Dichele, Dean of the School of Education at Quinnipiac University
Marion Sporago, Dean's Secretary to the School of Education at Quinnipiac University
Rhiannon Crandley, Intern Extraordinaire
Melissa Merkel, Volunteer  
Are you a business or organization interested in sponsoring next year's CCC?

A complete list of the workshops offered at the 2019 Cultivating Creativity Conference