STATE STREET MURAL PROJECT
---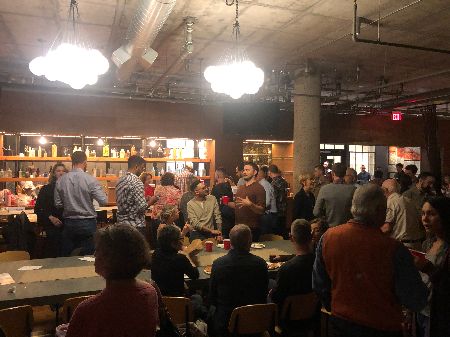 Thanks to ALL the East Rock Community Volunteers,
we could not have done this without you!
Thanks to Artists Anika D. Stewart and Alex Novak Foster
SPECIAL THANKS TO ABBY ROTH AND JOHN MARTIN
THANKS TO CORSAIR APARTMENTS
THANKS TO L'Orcio, Decor Vintage Market, Sari Paints, and Jordan's Hot Dog and Mac for their Silent Auction Donations!

THANKS TO Restaurants who donated food and drink: 
Portofino, September in Bangkok, L'Orcio, Blessings II Go, Marjolaine's, Christopher Martin's, Chestnut Fine Foods, Modern, Next Door, Da Legna, Oak Haven, Cave a Vin, JP Dempseys, and Ivy Wine.
THANK YOU TO our organizers and volunteers: Brian from CM's, Dan from Oak Haven, Dennis & Carmela from Dempsey's, Kai and Ramesh, and Erica & Allison!
THANK YOU TO Michael Harris from Could Be Fund, Bob Frew, John Martin of Bradley Street Bike COOP, Abby Roth Ward 7 Alder, and artists Alex Novak Foster and Anika Stewart!
---
UPDATE
The Mural is near complete! We need to wait for the humidity and rain to die down before getting back to the wall for finishing touches and sealant!
*UPDATED DESIGN*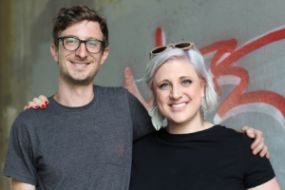 Arts for Learning CT along with the Bradley Street Bike COOP In New Haven are collaborating on a mural project on the Trumbull Street underpass on the corner of State Street and Bradley Street in New Haven to be completed this fall, 2021! Thanks to all of our volunteers for making this possible!
Check out the article in the New Haven Arts Council Publication here!
Follow us on IG: @state_street_mural
Photos from the Fundraising Potluck June 2nd